Peru in South America, is arguably most famous for the Incan citadel of Machu Picchu – one of the eight wonders of the world. Despite millions of people traveling to Peru each year to cast their eye over Machu Picchu, there is so much more to offer, making Peru amazing incentive travel destination ideal for inspiring employee engagement and retention.
Peru is home to some of the finest foods in the world. Due to its geographic location, it has year round access to fresh produce from the sea, mountains and rainforest. As well as the taste tantalising ingredients, Peru is also very diverse, taking cultural influences from across the globe: Spain, China, and Africa. If you are feeling particularly adventurous maybe try the local delicacy, guinea pig!
Adventure awaits anyone who travels to Peru. Whether that be hiking the 5000 year old Inca trail, taking a dune buggy to the small town of Huacachina or marvelling at the condors flying over Colca Canyon. The once-in-a-lifetime experiences that lie within Peru are not for the faint hearted – they will challenge you both mentally and physically, but, most importantly, will leave you with lasting memories to cherish.
Peruvian people love to party and celebrating the cultural heritage of Peru is very important to them. The largest festival is Carnaval – celebrated in February in the weeks leading up to Lent. We would suggest visiting Cusco to enjoy the most unique festivities. With parades, dancing and eye catching costumes. However, watch out for water balloons! It is a tradition to throw water balloons at not just your friends and family, but everyone you meet. Peru has festivals that celebrate the sun, harvest, food and wine. Each festival is celebrated differently, no two are the same, in different cities and towns there is always a slight differentiation, which gives great opportunities to build local cultural experiences into your incentives.
With Machu Picchu, it is clear that Peru has a rich ancient heritage. However Peru has so much more to offer in terms of ancient wonders: the floating reed islands on Lake Titicaca, the sacred valley in Cuzco and the mystical Nazca Lines, to name a few. Remote Peruvian communities demonstrate how the old ways of their ancestors live on. Retelling ancient stories of the past and practicing age-old rituals.
Is there any surprise that Peru has been chosen as one of Penguins Top 10 Incentive Travel Destinations for 2019?
No direct flights from LON
GMT – 5hrs
Approx 14 hours from LON
May-September is the dry season. December-March is the warm season.
In Peru, you must:
Have a picnic in the Peruvian sand dunes. Take a 4x4 car across the dunes and end your day with a picnic under the stars.
Take an Iquitos Amazon River Cruise. It is the best way to take in all the natural beauty of the amazon rainforest.
Visit the Uros floating islands on Lake Titicaca. The lake is the birthplace of the Incas and home to ruins.
To avoid any last minute panicking, download our incentive travel planning checklist!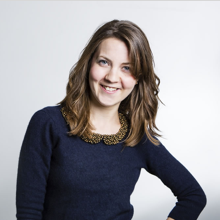 By Sophie Darbon
Sophie began her career in events back in 2010 after graduating from Bournemouth University with a BA in Events Management. Sophie is passionate about all events but particularly loves working in incentive travel.More articles by Sophie Darbon