Sustainability is a topic on almost every business leaders lips. But what does sustainability mean in a business context? In its simplest terms it means to have the smallest negative impact on the environment, community, society or economy. Whilst many may think that sustainability is all about our impact on the physical environment (pollution, wild life etc) it is also about the human impact such as fair trade and welfare.
Incentive travel is a business tool which provides great value through motivation, welfare, culture and more. All of which play a significant role in businesses sustainability programs. However, global travel can also have a negative impact on a businesses sustainability, which is why we have outlined four key way to increase sustainability in incentive travel:
Destination Selection – Air travel currently contributes to around 2.5% of total carbon emissions. Therefore it is important to consider short haul or local destinations as a strong alternative to long haul destinations, for your incentive travel program. We are lucky that the UK has such as a varied landscape, offering many high-end destinations on our doorstep. Furthermore, we are well located and can access the majority of Europe via train or boat.
Aside from distance of the destination, it is best to avoid areas harmed by over-tourism. Over-tourism occurs when there are too many visitors to a place, the impacts of over-tourism include when locals are being pushed out to make room for commercial hotels or restaurants; when native wildlife no longer resides in the area due to being scared off by tourists; or when fragile environments are disappearing before our eyes, to name but a few.
On Easter Sunday 2018, more than 125,000 people visited Venice, presenting the small city with a big problem. Following the chaos of the Easter weekend, the local authorities deployed a radical new weapon in an attempt to fight overcrowding ahead of May Day weekend. At two of the city's main bridges, metal turnstiles appeared overnight. The barriers would close if crowding reached dangerous levels, allowing only people with a local passport to enter. This outraged locals and tourists alike, with many likening the city to a floating theme park. This is a prime example of over-tourism; the number of locals residing in Venice has reduced from 164,000 in the early 1930's to little over 50,000 today.
By avoiding mega resorts and large beach developments, allows you to achieve the best, most authentic experience for your travelers. Thus ensuring that you create long lasting memories and achieve higher employee retention.
Accommodation – Go green! There are thousands of environmentally friendly hotels available around the world. TripAdvisor has developed the Green Leaders Program which recognises hotels and B&B's that engage in environmentally-friendly practices. Properties are ranked bronze, silver, gold and platinum depending on how eco-friendly they are. There are also third party bodies that offer sustainability certifications for hotels, such as the Rain forest Alliance and the Global sustainable tourism council.
To aid the local economy, incentive programs should also try to use independent hotels and venues where possible. It is important to support small local businesses, but also your guests will get a more authentic experience. A hotel ran by locals, is almost like having a local tour guide at your disposal.
Travel with reusables – Reusable products are vital in reducing pollution, waste and saving energy; luckily, there are many reusable products available on the market. The main reusable product that would benefit delegates is water bottles. Certain destinations across the world offer drinking water refill stations. Or why not provide your guests with branded and personalised water bottles that they can take home and re-use for years to come?
Support the local economy – One of the most basic ways to support a destination's economy is to eat locally. Choosing restaurants that use locally grown ingredients requires less fossil fuels to transport, generating fewer greenhouse gas emissions than conventionally produced food. Additionally, buying locally sourced cuisine supports the local economy whilst simultaneously giving delegates a better cultural experience. At Penguins we always work with local DMCs that support local suppliers, this way ensuring that we get the best local knowledge for our clients.
Another method of supporting the local economy is through CSR (corporate social responsibility). Incentive travel is centred on once in a lifetime experiences; what better way to have a life changing experience than volunteering at an elephant orphanage in India or kayak through the canals of Hamburg picking up rubbish . CSR offers delegates more than just a taste of local culture; you get to make a difference in someone else's life in the best way.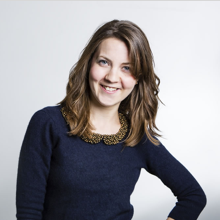 By Sophie Darbon
Sophie began her career in events back in 2010 after graduating from Bournemouth University with a BA in Events Management. Sophie is passionate about all events but particularly loves working in incentive travel.More articles by Sophie Darbon