Having the ability to create multiple spaces out of one room is a sign of a great event manager. There are many reasons why your client might have to opt for a less versatile venue, but that shouldn't be a problem. There are many ways to make the most out of your small space. Penguins have come up with seven ways on how to make the most of a small event space. Whether this be down to budget, space or capacity at the venue, we have used our expertise to share our hacks on how to get the most out of your event space, no matter its size:
1. Tactical furniture choices
The less furniture the better with a small space, but remember people still need somewhere to have as a base to leave bags, put down drinks or empty crockery. There are some ways to get what you need while being space-conscious and this can be done by using high-top tables with no chairs and creating small lounge areas for ambience in the corners of the room.
2. Food and beverage on pass
Bars, dinner tables and buffets take up a lot of space, so you will be better off having staff serve your food in a venue where space is restricted. Having your food and drinks on trays is an interactive way of serving and allows people to carry on socialising and networking without interruptions. We always recommend that dietary food on trays is still labelled so that guests can easily see what items they are able to enjoy if necessary, especially in noisy environments where it may be hard to hear the staff serving. Any good caterer or in-house caterer will be happy to meet your preferred requirements on this.
3. Cloakroom
If your event is during the colder months and you know your guests will have coats, bags and maybe even laptops and suitcases make sure you have a cloakroom for them to store their belongings in outside of the main event space. Most venues will offer this, but if there is not an in-house one, see if there is an area to cordon off with screens, and coat racks with a couple of staff members to manage this throughout the evening and you'll be glad you did. It not only confirms that you are a professional in organising events, but guests will feel looked after and it will save your event space from filling up quickly and becoming cluttered.
4. Flipping the Room
Perhaps you only have one space, but you need to create two looks for the event, one daytime conference and an evening dinner - fear not as you do not need two rooms. This can save you budget and with our hacks means your event space can easily have two themes. Flipping the room literally means a change-over. After the first event finishes, allow your guests to take a break; if in a hotel they can go to their rooms to get changed, if at a venue they could go to a designated area at a bar, or outside space for some canapes and drinks, while the room is changed. We recommend changing the seating layout, any table decoration (such as adding tealights), the layout of the stage, and create a new mood with ambient lighting. When guests enter they will instantly feel a new engagement to the space with a different theme.
5. Think outside the box
Think about the event experience from the guest's perspective. A lot of generic venues can have the same feel, such as hotels, ballrooms, stadiums, or conference centres. Try and create a different look to make your event feel unique, whether this comes down to decor, entertainment, layout, lighting or AV, this will all go towards helping you to reinvent the usual event space.

6. Colour schemes
Keep it light; everyone knows a lighter coloured room will feel bigger than a darker one. It'll not only give the appearance of feeling like you are in a bigger room but also help any branding or decor you are using to stand out more. The use of mirrors and good lighting will also create the illusion of space and don't forget that all important haze machine to make it all the more impactful. It will add depth to your lighting and totally change the feel of the room. If you have the disadvantage that your venue does not permit the use of a normal haze machine, try and source a water based one which will tick the fire safety guidelines in a strict venue.
7. Decor and branding
Consider fun and functional directional signage, gobo lighting onto the walls and ceilings promoting your company's logo, up light where possible, and use the venues space to your advantage. Rather than using up floor space, take advantage of the venue's ceilings and walls using wall wraps or projections to add pops of colour or your event identity to truly elevate your event.

Ensure that when you're planning your event you have an event manager that has worked with a range of venues. Creating an amazing event with a small space is completely doable. You just need to know a few tips and tricks...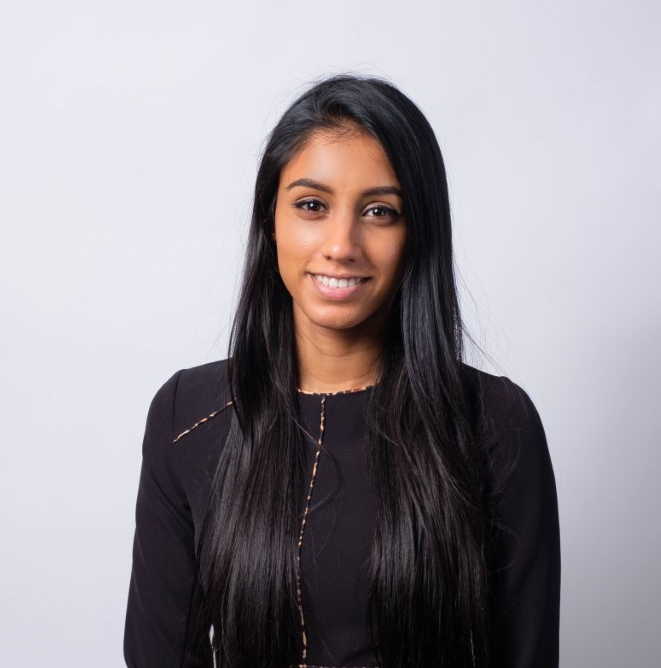 By Serena Panchal
Serena joined Penguins in 2018 after graduating from University of Surrey with a degree in International Hospitality Management. Following this she worked creatively in set design for retail events and spent time in the industry organising global events for the oil, gas and aviation industry. She has since continued developing her passion for event logistics here with Penguins.More articles by Serena Panchal