First impressions count; whilst the first interaction your guests will have with your event is through the pre-registration platform, it is important to consider that a well-planned onsite registration sets the stage for the full delegate experience. Many event organisers focus meticulously on every detail surrounding the event programme and timings to ensure a smooth-running, however, there can be a tendency to overlook the check-in process, which in fact has a bigger impact than you may think. Avoid setting off your event on the wrong foot by following our complete event registration guide:
PRE-EVENT
The first stage of the onsite registration planning starts before you arrive onsite. Arrange site visits and use floor plans to ensure that you choose your registration area carefully, especially for the larger events.
Consider where guests will be arriving from and select a space that prevents a bottleneck situation. For example, if you set up right next to the door, guests will not be making full use of the space and instead will end up queueing outside. Planning in advance enables the project manager enough time to pre-warn the venue of the number of attendees and any extra requirements (e.g. furniture) that may be needed, bypassing any issues that may arise. You will arrive onsite feeling prepared for the hectic day ahead.
Queue management and crowd control is important to consider. Nobody likes waiting in line and you run the risk of affecting the moods of your delegates before the main event begins. Minimise this by ensuring you have adequate space, staffing and signage.
Consider the size of your event. Setting up a single 6ft trestle table manned by 3 people, may work for a smaller event, however this approach won't work for larger events. Having a longer desk with multiple check-in stations will allow more people to be simultaneously checked in.
Having a larger check-in area means you will need more staff onsite. Look at your allocated check-in time and number of registered attendees; you can then calculate roughly how long the registration would take and ensure you have the correct amount of staff onsite. Prior to registration opening, assign your staff to the different areas. Whilst manning the registration desks are important, you will also need staff on hand to assist with queries and directing traffic.
On arrival, the first thing attendees will look for is signs indicating where they should be. Ensure that you have considered all entrances and that signage is large enough to be seen, and frequent enough to lead them to the correct area. It helps if the signs are distinguishable, so that when attendees arrive, they know it's applicable to their event.
ONSITE
Having planned the above pre-event, it is essential to arrive onsite in good time. Never underestimate how long it might take to set up the registration desk. If the venue is setting up the area for you, always remember you may need time to make last minute changes.
Technology is a great way to speed up the registration process, in fact 85% of event planners use event registration software. Event registration apps can check in attendees simply with a swipe of a finger! Not only does this save you from trawling through long lists of names, but it also ensures that your event looks slick from the offset. Furthermore, in recording everything digitally, you will have a live number of those checked in against who is expected. Check-in technology can also be linked to social media providing the client and project manager with many useful statistics during and post event, such as the number of 'no shows' and attendee engagement levels, to name but a few.
When gathering delegates who are not completely familiar with each other, many clients will choose to have name badges for each attendee. Whilst these may differ in type, they will always be collected upon check in. Laying out badges in alphabetical order on the registration desk may speed up the process, allowing delegates to search for their own names, however, it is important to be sure these people checked in and do not just take their badge and leave. Lanyards can also take up space on the registration desk, so this method also helps keep the desk neat and tidy, with only badges on clear display.

You may find that some badges need amending or that you have extra attendees on the day, so another top tip is to allocate an area at one end of the registration desk for queries. Directing delegates to the staff member on this end of the table will ensure that the registration process can continue running seamlessly whilst queries are dealt with efficiently. It is also a good idea to carry a label printer with spare labels so that you can make amendments onsite when badges are pre-printed.
By following the above steps, you will have ensured delegates are welcomed onsite in a timely and efficient manner. The process will run smoothly, and guests will feel relaxed when entering the event.
However, the registration area is not just important when the event commences. Delegates will become familiar with this point as an area they know is staffed and will feel comfortable returning to when needing help. Ensure there is a registration area throughout the event, serving as an information point. The best registration process doesn't end when the guests have arrived.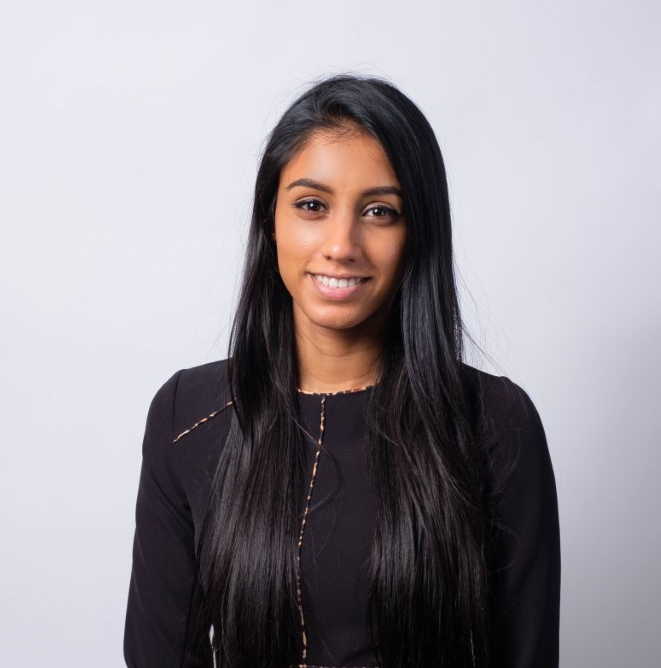 By Serena Panchal
Serena joined Penguins in 2018 after graduating from University of Surrey with a degree in International Hospitality Management. Following this she worked creatively in set design for retail events and spent time in the industry organising global events for the oil, gas and aviation industry. She has since continued developing her passion for event logistics here with Penguins.More articles by Serena Panchal