Each year we ask one of our incentive travel professionals to cast their mind into the future and select ten destinations that they feel will be brilliant for incentive trips and corporate group travel.
This year is no different, so our very own Sophie Darbon has scoured the planet in search for destinations that she feels would be perfect to host incentives and events that motivate and reward employees.
1. Hamburg, Germany

When you think of incentive destinations, Hamburg is far from the front of mind, but this industrious and cosmopolitan city may just be the hidden gem you are in search of. A city brimming with culture from its inspirational architecture to UNESCO World Heritage site and with more canals than Amsterdam it certainly has lots to offer. Find out more...

2. Costa Rica

Voted as one of the world's happiest countries, Costa Rica is becoming an increasingly popular destination with improved flight links in the past two years. At first glimpse you would be forgiven for confusing it with an opening scene of Jurassic Park. The local culture and geography allows for both relaxation and adventure. Find out more...
3. Amsterdam, Netherlands

Amsterdam is a veteran to the incentives market that never disappoints or goes out of fashion. A city that always manages to reinvent itself, yet is steeped in culture and tradition; skip the canal tours for a visit to A'dams tower and Europe's highest swing or venture to Edam to make your own cheese. Find out more...
4. Riviera Maya, Mexico

"Where?" I hear you say, this beach paradise is nestled on the Yuctan Peninsula and close to the spring break resort of Cancun (Gulp!) But don't be fooled there is much more to enjoy than tequila bars and mega clubs, explore islands by catamaran, visit Chichen Itza one of the 7 Wonders of the World or cross the tree tops on North America's longest zip line. Find out more...
5. Cornwall, UK

With a greater demand for incentives closer to home, how could you ignore the stunning coastline that Cornwall has to offer? Grab the opportunity to test your surfing skills or venture to seal island to see these majestic animals in their natural habitat, before tasting some of the finest and freshest seafood the UK has to offer. Find out more...
6. Texas, USA

If it is action and adventure you are after, look no further. Whether you try your hand at being a real life cowboy, or settle with the adrenaline of watching others test their limits at a rodeo, Texas has a lot to offer. Not too keen on the Wild West? No worries, chat to astronauts at a NASA space station in Houston or hit up the live music capital of the world in Austin. Find out more...
7. Stuttgart, Germany

Back to Germany and this time to the home of the automobile, with a rise in demand for automotive incentives this seems like the ideal destination. Visit the world famous Mercedes & Porsche museums, or avoid cars all together and experience one of the symphony orchestras. Time it right and you may be able to fill yourself with Christmas spirit at the world famous, and truly unrivalled, Christmas markets. Find out more...
8. Argentina

If you are looking for variety then you are in the right place. Venture to the stunning Los Glaciers National Park to see the Iguazu Falls, hike through the Patagonian Ice Fields or head to the coast to be amazed by the wildlife including penguins, sea lions and whales. If you're less of an adrenaline junkie, you can enjoy world class steak and wine at their source in Buenos Aires and learn to Tango in the process. Find out more...
9. Kuala Lumpur & Langkawi

This is certainly a destination of contrasts. Kuala Lumpur is entrenched in culture and history adhering to traditions and customs, yet has embraced modernity with one of the most easily recognisable cityscapes in the world. You could try your hand at Tai Chi in the park, enjoy some of the most flavoursome food in the world, or sip a cocktail at a rooftop bar. Hop over to Langkawi for another contrast, leaving the city behind you will land in one of only six GeoParks in the world, visiting the wilds of the Mangroves or relax on the white sand beaches. Find out more...
10. TRomsø, Norway

This is one of those bucket list destinations, whilst it may not offer the lure of a warm escape. This frozen getaway offers some of the best views of the Northern Lights you are ever likely to see and with the added pull of icy adventures such as whale watching, husky sledding and ice fishing to name but a few, it is hard not to visit. Find out more...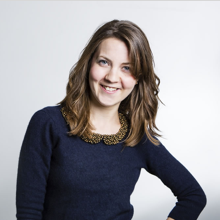 By Sophie Darbon
Sophie began her career in events back in 2010 after graduating from Bournemouth University with a BA in Events Management. Sophie is passionate about all events but particularly loves working in incentive travel.More articles by Sophie Darbon