Change is afoot. No matter where you are in the world or which industry you work in, it is fair to say that you will most likely be experiencing a period of change. The change may be driven by any number of factors, from technological advances to cultural shifts or political uncertainties etc.
The incentive travel
industry is
susceptible to
changes driven by many factors
. On
e significant change occurring in our industry at the moment is an increasing demand
for second and third tier destinations. What does this mean I hear you cry. Ultimately it means that buyers of
motivational travel experiences are shifting from
the more obvious destinations to less t
rodden paths.
Instead of Las Vegas and New York, delegates want Nashville and Louisville; instead of Barcelona and Dublin, delegates request Bilbao and Belfast. According to Tony Lorenz, CEO of PRA, interest in second- and third-tier destinations, relative to first –tier destinations, was up a remarkable 91% in 2018.
So let's clarify the difference between first tier, second tier and third tier destinations. Whilst there are no hard and fast rules to the destination tier rating as there is with the hotel star rating, Convene magazine undertook a survey which included the question "What attributes must be present for you to consider a destination a first-, second- or third-tier meeting destination?" The results of which were published in The Meetings Magazine.
First Tier Destinations:
Whilst these destinations may be very different from each other, they tend to be the bigger convention cities with significant infrastructure for the MICE industry such as Las Vegas or Chicago.
First Tier Destination essential attributes:
Airport with ample nonstop national and international access (69%)
Hotel inventory that includes major hotel brands (60%)
Abundant dining, entertainment and attraction options for attendees (57%)
10,000 minimum committable sleeping rooms (47%)
Convention centre with a minimum of 500,000 gross square foot of exhibit space (44%)
Considered one of the top 25 destinations for group business (43%)
Distinctive leisure-travel appeal (37%)
Second Tier Destinations:
Second tier destinations are not as easy to identify as there are less measurable attributes. It is often down to size and affordability of the destination. The Convene Survey highlighted the below
Second tier destination essential attributes:
Affordable, better value (59%)
Attracts a regional drive market (49%)
Convention facilities with less than 500,000 gross square foot (36%)
Regional airport with less nonstop or direct airlift (36%)
Largest convention venue generally a single hotel or conference centre (32%)
Productive local industries and business climate (32%)
Third Tier Destinations:
Third-tier destinations are given this status based on their size and their event offering, not the quality of the destination or cost. Some of the most luxurious resorts are located in destinations considered third-tier, due to the destination size.
Third tier destination essential attributes:
Regional airport with less nonstop or direct airlift (37%)
Largest convention venue generally a single hotel or conference centre (20%)
Convention facilities less than 500,000 gross square foot (16%)
Attracts a regional drive market (13%)
Distinctive leisure travel appeal
Secondary, non-urban locations are often more affordable. Due to these destinations being lesser known they carry a smaller price tag; however, this is not a criticism on the destination it's more a reflection on the socioeconomic climate.
Non-urban destinations: non-urban areas are not highly developed, with most people working in agricultural jobs. The destination will have less human structure i.e fewer commercial buildings, houses, roads, bridges railways – it will normally be more of a rural environment.
So why are these incentive travel destinations becoming more popular? Larger destinations can often carry a high price tag, with many companies searching for greater value they are searching beyond the norm. Similarly, choosing an urban incentive travel destination could contribute to over tourism – something that incentive travel aims to avoid.
Choosing smaller, consumer-centric destinations offers a more authentic experience for delegates, including a more manageable price and a definite 'wow-factor'. With the lower cost, more of the budget can be spent on experiencing the destination. Often the issue with urban destinations is that the entire budget is spent on travel and accommodation, rather than exploring the destination itself and experiencing it in a unique way.
Benefits of non-urban, second- and third-tier destinations:
Bucket list experience: incentive travel is designed to offer delegates a once in a lifetime experience that you would struggle to achieve as a solo traveller, or on a holiday. Bucket list experiences are changing. Travellers no longer want to have drinks at The Temple Bar in Dublin, they want to hike through the Tatra mountains of Slovakia, taking in the fresh air and amazing scenery – a unique experience such as this, is becoming more common in smaller destinations.
Improve wellbeing: Being able to disconnect from the hustle and bustle of everyday life, is a luxury that many people aren't privy to. With these smaller destinations, it is far easier to drop off the grid and be present in your incentive travel experience.
Support the local economy: smaller destinations offer the same, unique experiences (if not better) as first-tier, urban destinations. Secondary cities are lesser known, meaning that they won't be subject to over tourism, in fact these smaller destinations will be teaming with local charm and authenticity, as well as being safer travellers. Having incentive travel programs in smaller destinations aids the local economy, without overloading it.
With brands investing more money into secondary destinations, it would only seem logical to follow the money. Equally, with millennials rising to managerial roles it is important to incentivise them in an effective way. The millennial generation place importance in sustainability, CSR and once in a lifetime experiences, when being rewarded.
This blog is based on the 8th statement of the Society For Incentive Travel Excellence's Bangkok Manifesto. This manifesto is a wide-ranging series of statements that tackle the nature, purpose and direction of incentive travel. Get your copy of the manifesto here.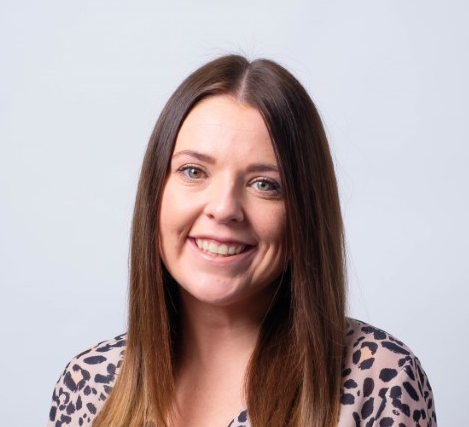 By Ami Dorkings
Ami started her career in events in 2013 after returning to the UK after a year of travelling. Ami works within the incentives team and loves to explore new venues and locationsMore articles by Ami Dorkings