Employee recognition is the act of letting your employees know that their hard work is valued, this can be achieved by rewarding employees. A reward can come in all shapes and sizes, from something as small as a day off on your birthday, or something as extravagant as an incentive trip.
Benefits achieved through employee reward and recognition:
Engaged employees – An engaged employee has an emotional commitment or alignment to the values and goals of the company they work for. Reward and recognition is one of the 9 key factors of achieving engaged employees.
Increased productivity – A study by Globoforce found that 78 percent of employees would work harder if they were better recognised by their employers. Employees that are being equally rewarded and recognised for their efforts, are more likely to be happier and engaged, thus resulting in increased productivity.
Employee retention – Qualtrics have found that employees whose managers consistently acknowledge them for good work are 5x more likely to stay at the company. If organisations implement a culture of recognition they are more likely to retain staff.
Increased revenue – This is a by-product of the above benefits. Increased productivity, employee retention and employee engagement all work to create operational efficiencies within organisations. 56% of managers consider reward and recognition programs as an investment rather than an expense.
Rewards don't have to cost the world, a simple 'well done' can instil a huge sense of pride in an employee. However a carefully structured reward and recognition program that is designed to suit specific teams will have a positive effect on an organisation. Employers should look at a reward and recognition program as an investment rather than a drain on resource.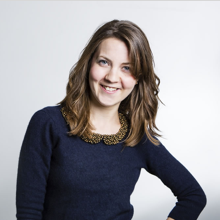 By Sophie Darbon
Sophie began her career in events back in 2010 after graduating from Bournemouth University with a BA in Events Management. Sophie is passionate about all events but particularly loves working in incentive travel.More articles by Sophie Darbon