A mere 11 hours 30 minutes' flight away from London is the bustling metropolis that is Shanghai. The most populated city in China (24.1 million to be exact), Shanghai is the showpiece of the booming Chinese economy, making it a force to be reckoned with.
Staying at the Mandarin Oriental Hotel, which offers celebrity treatment with world-class service (something everyone should experience at least once in their lives). The Mandarin is one of the top rated hotels in Shanghai and offers the greatest of luxury. With stunning views of Shanghai and across the Huangpu River. The hotel offers a versatile range of accommodation, 318 stunning rooms and 44 spacious suites. There is also plenty of event space, which includes two ballrooms, five function rooms, three boardrooms and an outdoor entertaining space adjacent to the river. Plenty of options and choice for all different types of events.
It quickly became apparent that exploring traditional Chinese culture and enjoying local cuisines are an essential part of a visit to Shanghai. Our first activity was a visit the old town, an exciting, hubbub of people, which slowly thins out as you approach the Yu Gardens. The beautiful gardens show off Shanghai in a new relaxing way and you feel like you are nowhere near the hustle and bustle of a metropolis. Walking around the gardens are so peaceful and relaxing, you can really take in the beauty of this amazing place.
While in the old town, we were treated to a traditional Shanghainese tea ceremony. Even if you are not a seasoned tea drinker, this is definitely an experience that can be enjoyed. Not only does it give an insight into Chinese culture, it is also an education in the medicinal and healing properties of the various types of tea and the best methods to brew (who knew there was more than one) to achieve maximum benefit. This formal ceremony is a peek into China's ancient past, livening the senses with melodious music and fragrant incense.

The second day followed with more exploring to be done. This time taking us to Xintiandi, the affluent car-free shopping, eating and entertainment district of Shanghai. A short exploration of the area uncovered that Xintiandi is full to the brim with excitement with endless number of book stores, cafes, restaurants and shopping malls. There was no relaxing this evening as we were treated to a 2-hour acrobatic show from the marvellous Shanghai Circus. An amazing spectacle to watch full of energy and fun as we took a journey through Chinese history using the skills of martial arts, special effects and live music, to get a deeper understanding of the history of this traditional, fun country. A definite for anyone that is planning an event in Shanghai.

Our final day beckoned with loads more exploring. The day started with the tour of the knock off markets, purses, scarfs, bags, electronics and much more as far as the eye can see, a real eye opener. We were then taken to Zhujiajiao water village, also known as Shanghai's own Venice. The village was full of history, 1700 years to be exact. The streams and canals were a sight to be seen winding throughout the wooden buildings that stood either side. For our final night we were treated to authentic Yunaan food, at the lavish Lost Heaven on the Bund. Lost Heaven is defiantly a good spot to impress guests and having a private room in the restaurant is an amazing idea as you really get to appreciate how nice this location is.

These 3 days really showed of the potential that this bustling city has to offer for an incentive travel destination. Shanghai offers the bustling busy city but also offer plenty of opportunity to relax. It gives you a great feel on the tradition of China and how the city has developed into the financial powerhouse that it is. Also offering its own Disney Resort and the second biggest building in the world there is still loads of exploring to be done in Shanghai.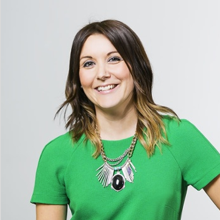 By Emma Hartland
Emma started her career in the world of fashion before joining Penguins in 2011. Since joining Penguins as an event manager, she hasn't looked back.More articles by Emma Hartland