Can you believe, having been working in event management for over 25 years, I have never been to Dublin before? In fact I have never been to Ireland before and I must say that I am kicking myself for not going sooner. No sooner had we taken off from Heathrow than we were landing at Dublin's incredibly modern and efficient airport (aka Aerfort Bhaile Átha Cliath but we'll stick with Dublin Airport!). On this trip we teamed up with our friends at the equally efficient Ovation and with whom we have worked with on a number of events.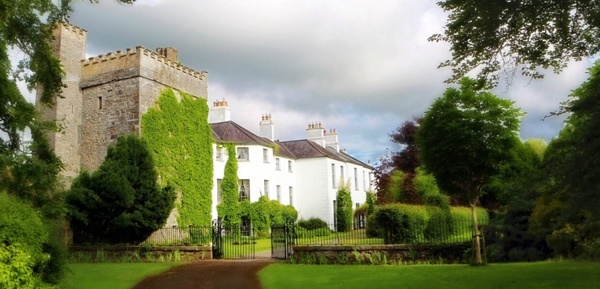 Our first port of call was lunch at the stunning 13th Century Barberstown Castle. Who said that these trips are all about food and drink? After a sumptuous lunch Ken Healey, our charismatic host and owner of this stunningly beautiful and incredibly versatile venue, gave us the grand tour. Ken purchased the original 10 bedroom country house from Eric Clapton in 1987 and today the hotel boasts 59 unique bedrooms. There's nothing standard about this wonderful historic venue. It's only 20 minutes from the airport and a short hop into the city. The only disappointment was that we were in a hurry and I didn't get time to get the crème brûlée we had been promised!
Onward to our hosts for the night, Carton House at Maynooth. It just gets better. The original house built in 1739 stands majestically amongst 1100 acres of parkland and includes two PGA golf courses that will host the Irish Open later this year. This luxury hotel mixes cosmopolitan chic with contemporary cool. The beautifully restored historic mansion that has been discreetly converted into a modern luxury destination is a real gem. Within minutes of arriving we had to don our outdoor gear and get down and dirty - Nothing like a bit of zip wire, clay pigeon shooting and very muddy 4x4 driving to work up an appetite for dinner. Oh….did I mention the scones, jam and cream pre the activities?
Sadly we were unable to see the main conference space due to the Irish Rugby Team being in residence, but I am assured that the space can accommodate 500 theatre style and as a leading venue it has all the necessary facilities required from a venue of this calibre. Plenty of accommodation too with 165 brand new rooms of an impeccable standard plus 18 lush bedrooms in the old mansion.
Friday was not a quiet affair! I'll try and keep it brief. Base camp was the modern Gibson Hotel which must be one of the busiest hotels I have ever had the good fortune to stay in. Being bang next door to Dublin's O2, and a stones throw from Dublin's Convention Centre this hotel with its modern unique design is a little quirky and is clearly very popular. The meeting space has wall to ceiling natural daylight with stunning views over the harbour and the Irish Sea (or at least water that flows into the Irish Sea).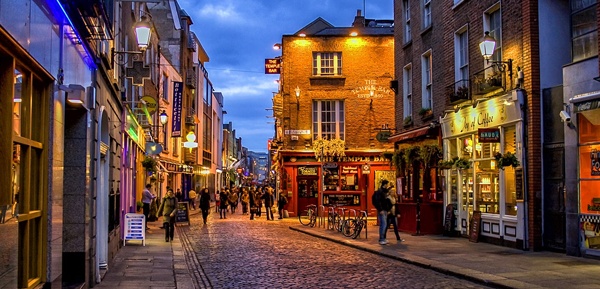 There was no down time. Straight into a treasure hunt around the centre of Dublin and its historical sites including Grafton Street, Temple Bar, Ha'Penny Bridge (which my team won) culminating in a light lunch at the very recently refurbished Morrison Hotel. A great space and did you know that they have got the only Josper charcoal oven in Dublin? So it must be good! The hotel is again very contemporary and with its 138 bedrooms and meeting capacity of 240 theatre style its central location makes it an ideal venue for meetings. I loved it.
Next we visited The Westin hotel, Guinness Storehouse, a couple of Irish bars with music from Morris and Martin, followed by dinner at the Shelbourne Hotel!
Located in the heart of the city, The Westin is a luxury 5 star hotel. Its historic 19th Century façade hides very spacious rooms and suites with their signature Heavenly beds. The Guinness Storehouse is one of the must see sites in Dublin as a tourist. For those of you lucky enough to be organising an event in Dublin then this is a brilliant space to book. Loads of options in terms of what space you can use. It's a great venue for an awards ceremony or gala dinner with its industrial look.
Having experienced the birthplace of Guinness it was now time to experience it in the wild, so a pub crawl with Morris and Martin a fantastic Irish music duo was needed. Our musical duet were absolutely brilliant, their music was excellent, the bars were atmospheric, and to top it off we all learned to play the Irish tin whistle, although some of us were more in tune than others!
Our hectic day ended with dinner at the Shelbourne Hotel, one of Dublin's oldest hotels.
The website does not do it justice in any way. Established in 1824 it was quite simply buzzing. With two very popular bars heaving with Friday evening party goers and dinner guests in black tie, the Shelbourne is one of Dublin's most popular venues. Steeped in history it has risen to the challenges of a 21st century hotel and offers the business traveller a stylish and sophisticated view of this fast moving and ever changing city.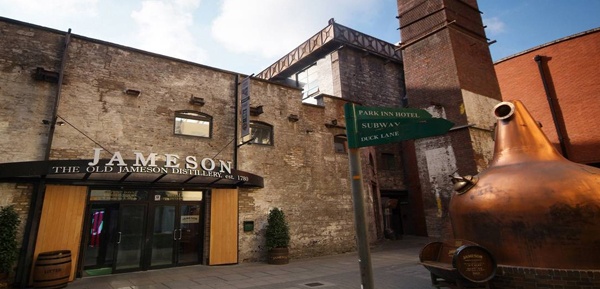 No late night revelling, for me at least, as Saturday morning starts with a little Whisky tasting at the Old Jameson Distillery. Another classic tourist stop, but again another great venue that can be hired for events. When you compare their triple distilled whiskey with other single or double distilled whiskies, there is no comparison. Even at breakfast!!
Before we departed Dublin's fair city we had one final venue to visit. Namely Dublin's Number 10, run by its hospitable owner and resident in arms, John Lynch. This Georgian house was built as a party venue and today it remains as such. Decked out in antiques galore and full of history this is a stunning venue to have an event in. Well worth considering for those smaller groups.
Last stop before home meant a little more food was needed and our host this time was Aqua Restaurant in Howth, east of Dublin. Once more the sun shone for us in this little fishing harbour. What a way to finish a great few days.
Other than that, it was a quiet few days really and little to report. Oh, other than the Irish are great people - friendly, smiling and obliging. Perfect hosts in a wonderful city!
As a destination, Dublin has everything you would expect from a city that has existed for centuries, and it is only an hour away. Dublin is right up there on our recommendation list and is only one of many destinations that we have explored recently with our clients.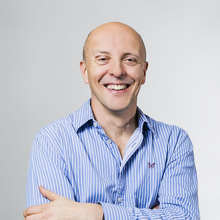 By Mark Buist
Mark began working with Penguins in 1990, taking the position of Managing Director in 1997. More articles by Mark Buist