Porto, Portugal's second largest city, is a fantastic location offering an authentic Portuguese experience. With the River Douro at its core, the city is flanked by stunning architecture including bridges and monument, cladded in typical patterned tiles, and graced with flowering balconies hovering above quaint streets. This area of Portugal is often less explored by travellers, allowing us to introduce guests to the city and all of its delights.
Gastronomy and port wine are the heart and soul of the city. On the opposite side of the River Douro are many port cellars that are home to a plethora of vintage ports. Further a field, in the countryside are traditional wine estates nestled under the hills. The city of Porto offers many activities from tram ride city tours, to boat excursions and climbing the famous Arrabida bridge.
Every June the festival of St John takes place and the city truly comes alive. Thousands of Portuguese nationals flock to the city to celebrate together, barbequing sardines on the streets and watching the spectacular fireworks light the night sky over the River Douro. Combining an incentive with this annual event means that your guests get an opportunity to experience life amongst the locals enjoying their traditions and very unique celebrations.
Direct flights

GMT +/- 0
2 hours 30 from LON
Best in spring/summer
In Porto, Portugal you must:
Venture out into the surrounding countryside to visit a traditional Quinta – wine estate
Take to the waters on Douro River to explore the city from a new perspective
Climb the Arrabida bridge or self-drive around the city in Go cars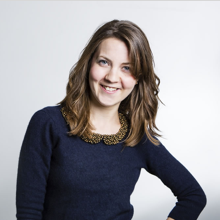 By Sophie Darbon
Sophie began her career in events back in 2010 after graduating from Bournemouth University with a BA in Events Management. Sophie is passionate about all events but particularly loves working in incentive travel.More articles by Sophie Darbon