Lying just a short hop away from the UK, Seville is a fantastic destination providing a taste of authentic Spain. This traditional city boasts stunning architecture, oozes history and culture while also benefiting from a warm climate for much of the year.
The city is surprisingly green with ample countryside surrounding the city. Orange trees line cobbled streets that lead to picturesque parks and gardens. A walking tour is highly recommended so that you can explore the labyrinth of avenues and get your bearings. The old quarter is filled to the brim with Spanish culture, make sure you venture down the famous 'Kissing Street', a road so slim that opposing neighbours can greet each other from their balconies. You will discover convents tucked away behind large museums and tapas bars engulfed under flowering terraces overhead. Climbing the Cathedral's Giralda tower will allow you to see for miles, spotting key sites such as the bull stadium and the Alcazar Palace, with the 360 degree views stretching beyond the Guadaíra River, and as far as East as Granada.
Along the river are some fantastic spots including many flamenco bars and terraced restaurants. If you are able to plan your trip to take place in April you could combine your stay with the Festival de Abril. This famous festival sees guests flock from across Spain to celebrate the end of the Easter period with their loved ones. Arrive in style in your own parade of horse and carriage rides before settling in to your private 'Cassette' (tent) where you can gorge on tapas and dance the night away with live music and flamenco dancing.
Venture further out of the city and the rolling Spanish hills are lying ready to be discovered. We love El Esparragal, this large estate offers multiple activities from 4x4 driving to kayaking and private paella cooking classes. The beautiful finca (farmhouse) catches the afternoon sun in its whitewashed courtyard, here you can laze the afternoon away while tucking in to fantastic food washed down with some local Spanish wine.
If you fancy exploring a different side to Spain, Seville will definitely tick your box, from tapas bar crawls to flamenco dances, this delightful city should be top of any culture vulture's bucket list.
Short haul, adventure
Direct flights
2 Hours 45 minutes from London
BST +1
Best time to visit is in spring or early summer
In Seville you must:
Climb the Cathedral's Giralda tower and soak up the views

Venture out to a local finca to master the art of flamenco dancing
Take a horse and carriage ride through the leafy city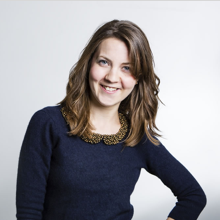 By Sophie Darbon
Sophie began her career in events back in 2010 after graduating from Bournemouth University with a BA in Events Management. Sophie is passionate about all events but particularly loves working in incentive travel.More articles by Sophie Darbon