Corporate social responsibility (CSR) is quickly becoming a priority for companies across the world. Consumers expect companies to be socially responsible, studies have shown that 91% of global consumers expect businesses to operate responsibly and to address social and environmental issues. Consumers actively seek out companies who operate ethically; it demonstrates that the company is concerned with wider social issues rather than just bottom lines and profit margins.
However before we go any further, we should actually make it clear what CSR actually is:
CSR – is a mechanism for companies to assess their effect on society. Once this has been ascertained the company then considers how they can help the local community and environment; whilst also implementing ethical policies.
Despite its relatively new name, CSR has been around for years, many companies already having adopted social and sustainable goals. Nevertheless, the main questions on people's lips are why and how. Why should you implement CSR into your workplace and how do you do it?
WHY?
It is clear through the benefits of CSR how important it is for organisations and why it should be adopted where possible:
CSR provides employees with a massive sense of personal satisfaction. When employees partake in CSR projects, they feel as though their job not only pays the bills but also gives back to the community, giving them a huge sense of fulfilment
CSR improves brand reputation. Companies effectively position themselves as industry frontrunners by working ethically and sustainably.
According to the UK Small Business Consortium, 88% of consumers said they were more likely to buy from a company that support and engages in activities to improve society. CSR is an attractive element to consumers. There is a distinct correlation between effective CSR initiatives, increased brand awareness and the subsequent sales up-lift.
It is important to note that consumers appreciate honesty and accountability. CSR promotes social, ethical, environmental and communal accountability within organisations. If companies demonstrate a proactive stance on CSR, they can gain significant customer support and an increase in customer engagement.
HOW?
There are many ways to introduce CSR programs into your company, however one brilliant way is through incentive travel. Incentive travel planners are continuously searching for that all-important once-in-a-lifetime experience; CSR can have a part to play. No experience will parallel volunteering at an elephant orphanage in India, or taking a part in an orangutan enrichment project in Borneo. Instead of flying or driving why not take a train journey the mountains of Italy, to reduce your carbon footprint.
Work with your agency, they may be able to provide suggestions and identify activities that closely relates to your business. For example, a fashion brand could explore sub-saharan Africa and build a used garment facility to provide clothes to those in need locally; or a food manufacturer could provide a subsidised outlet in regions where food is scarce – both of these activities provide excellent team building opportunities and the chance to really make a difference for those less fortunate.
Incentive travel trips designed to improve CSR, are created with the objective of ensuring employees feel as though they are playing a vital role in a bigger project. CSR allows employees to use their reward to help the less fortunate as well as experiencing a culture in its purest form.
CSR, as part of incentive travel or reward and recognition programs, can reveal hidden treasures that an ordinary traveller may never encounter. Offering more than just an insight into local culture, CSR provides life changing experiences that cannot be replicated.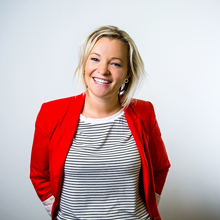 By Holly Mills
Beginning her career in incentive travel in 2007 Holly is an expert in delivering once in a lifetime experiences to reward and recognise groups.More articles by Holly Mills