Croatia came second to Japan in Penguins' World Cup Top Trips – however, that doesn't mean they are any less worthy of the title. Croatia has a lot to offer its visitors – from festivals to sailing, wine tasting to oyster farming – Croatia has many unique attributes that make it a perfect choice for group incentive trips.
GEOGRAPHY
Croatia has vast geographic variety which can be seen when comparing the shores in the South Dalmatian islands which are bathed by the gentle sun of the Adriatic Sea, to the Mediterranean richness of the forests in Mljet… Croatia's natural beauty seems endless. Home to 8 National Parks and 11 Nature Parks – the wildlife you can observe at these locations will leave you speechless. You may catch a glimpse of wild horses or brown bears.
If in land National Parks aren't your thing – then venture to the sea. It is the purest in Europe according to the European Commission. The Croatian coast is home to1244 islands and islets, as well as many species of marine life, one being the bottlenose dolphin; it is possible to see these astonishing creatures in the waters of Losingj and Cres. The beaches of Croatia are one of a kind. They range from family friendly where locals gather daily to bathe in its shores and share lunch to totally remote and seemingly unspoiled – there will be a beach that satisfies the needs of any traveller. Once you reach the sea there are a range of activities available and thanks to the locals who have spent generations making a living from the sea, many boat excursions for the avid sailor. The Adriatic Sea is one of the most peaceful and transparent seas of the Mediterranean and is ideal for sailing, fishing or enjoying a cruise.
CUISINE
The local cuisine of Croatia is definitely a treat for the senses. Each region of Croatia has its own individual culinary personality that will awaken your palate – there are Hungarian, Vienne and Turkish influences in the meats, desserts and vegetable dishes of the continental regions of Croatia. Whereas in the coastal regions there are completely different flavours. The fish and wine are inspired by Greek, Roman and Illyrian Mediterranean flavours. Croatia is bursting with diverse flavours and delicacies that allow your taste buds to travel across Europe.
Boškarin is a classic Croatian dish that is enjoyed throughout the country. Boškarin is the meat of the white-grey, long-horned Istrian oxen – it is a gourmet delicacy in Croatia and is served as carpaccio, in savoury sauce, with pasta, as salami or steak, and even in soup.
If you fancy something a little bit sweeter – Fritule might be for you. It is commonly found on the Adriatic coast, however they do vary from region to region; fritule are a donut-like fried pastry that can be made with egg yolks, raisins, grated lemon – raikija or rum can even be added into the mixture. For more traditional Croatian delicacies follow the link below.
CULTURE
Croatia has a rich history that boasts ancient monuments and ruins across the country. Diocletian's Palace, in Split was built in the early 300's and is now one of the most popular attractions in Croatia.
In the provincial capital of Dalmatia stands the Salona Roman ruins. A community of 60,000 used its baths, amphitheatre and crossed its forum – all that is left of the incredible structure is the base of the amphitheatre, trunks of the columns and gravestone carvings.
There is so much culture and heritage within Croatia. Nearly every area or island you visit you will be greeted by fortresses, ruins or archaeological sites – Croatia has so much to offer in terms of tradition and history.
Croatia is also big on festival culture, whether it be a cultural festival or a techno festival – there will be something for everyone.
Perhaps the most well-known festival in Croatia is Hideout Festival. It is located on the Island of Pag and runs for 4 days; dance music is blasted out for festival goers to enjoy. However on the other end of the spectrum there is Poreč Open Air, the festival of life. This includes street performers, cinema and theatre – the city squares come alive with Croatian culture. This is a family friendly occasion as the entertainment is mainly educational. If neither of the other festivals tickle your fancy there is always the Pula Film Festival, one of the oldest film festivals in Europe, it offers Croatian films, premieres, children's films – everything you could ask for, attracting over 73,000 visitors every year.
destination roundup
must see:
Dubrovnik - Is positioned perfectly along the Adriatic Sea enabling visitors to island-hop and sail. Take a trip along the city walls and marvel at the views. Visit in the summer and you will be bombarded with festivals and culture.

Split - A visit to Croatia wouldn't be complete without going to Diocletian's Palace and Mausoleum. Split has many museums as well as beautiful beaches such as Bacvice Beach; if you would like something a bit quieter you should head towards the old town.

Zadar - Often known as 'Croatia without the crowds', Zadar is full of history and beauty, relatively undiscovered by tourists. The prices in Zadar are cheaper than in Split and Dubrovnik so you get more for your money. Head over to 'Monument to the Sun' which is a solar-powered public dance floor - it is definitely a must see.
Travel details:
Croatia GMT +1 hours

2 hours 40 from LON

Best to travel in early summer and early autumn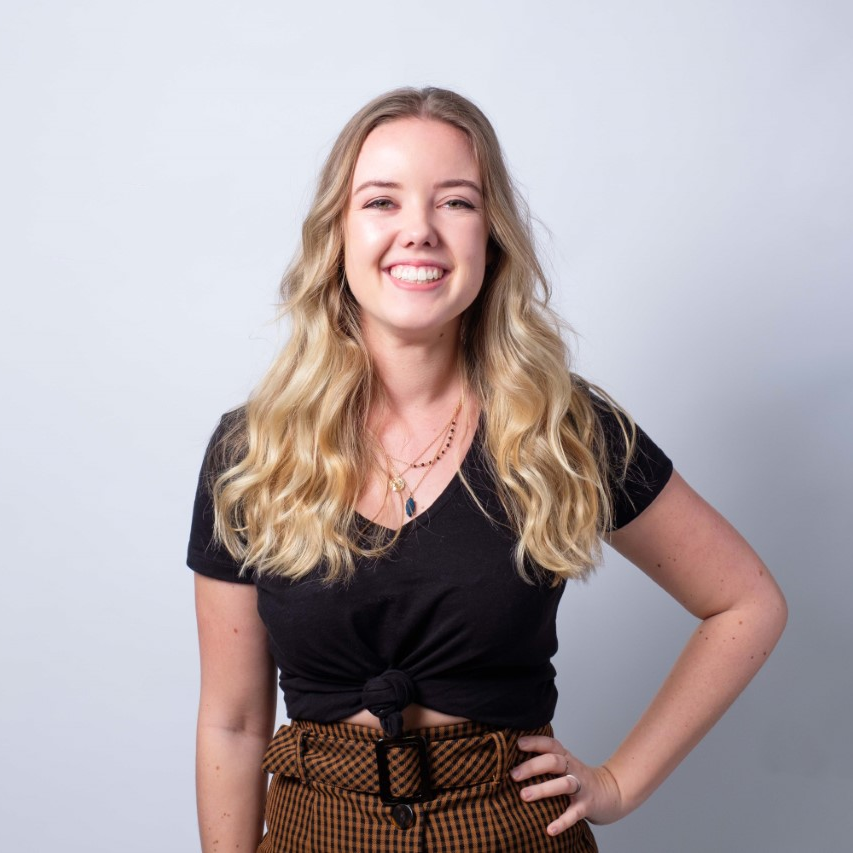 By Maisie Tomlinson
This is Maisie's first marketing position after the completion of her Level 4 CIM Qualification. Maisie joined the events and incentive travel industry in June 2018 after working in the civil service. More articles by Maisie Tomlinson