Organising a corporate event for your business can often require significant investment in both time and resources. In order to justify this investment, we are always looking for ways to increase the precious R.O.I. One of the oldest tricks in the book is the use branded products. When implemented well, these can continue advertising your brand long after the event is over.
Because we know the use of branded products are tried and tested, the application of this method can often become a little stale. I mean, how many times have you been handed a branded pen at a congress? Exactly. Still, these techniques work so it is important to spice them up a little.
Our friends at Printsome (experts in branded merchandise and T-shirt printing) have used their knowledge and experience in the area of branded goods to provide us with the below list of some old (and not so old) branded products and how we can give them a twist for any upcoming events.
Event Apps
It is no secret that one item almost everyone is guaranteed to have in their pocket is a Smartphone. Having a branded event app will not just make it easy for you to share information about an event but will also advertise it. Whenever someone downloads your app, you will have your logo on their screen until they delete it.
For their 2016 shows, ABA (Allied Beauty Association – not the Swedish band) designed an app for their beauty shows that would let attendees not only know what was going on but also suggest activities they might be interested in.
The result? 80% of the people that downloaded the app registered and completed their preferences and over 750 messages were sent to 1500 users.
Catering
Not many people appreciate the marketing opportunities food offers. When it comes to catering, not only can branding be applied on accessories (cutlery, napkins, etc…) but also on the dishes themselves. Unlike other types of merchandise, food and water is something that eventually everyone will need which is why they're not as easy to ignore as other products.
Food trucks
They're cool and easy to set up and provide quite a large canvas to promote your brand. All you will need is a large space where they can park and a powerful energy outlet (they need lots). Another great thing about food trucks is that they serve street food which is easy to consume (not to mention delicious!).
Chocolate and sweets
They might be a cop out, but there is no denying that they are an effective cop out! Let's face it, most people love chocolate, they come in many different shapes, flavours and forms, and for all kinds of budgets. They're also easy to brand with packaging, through moulded shapes or now you can print directly onto the chocolate.
Spirits
If it's appropriate, you can never go wrong with a bit of liquor. Like chocolate, most people enjoy a drink or two (or seven) and personalised wine bottles are trending now. These are easy to customise with any message or logo.
Websites like gettingpersonal.co.uk let you choose whichever message or image you want to display on the bottle and they ship it right to your venue. A more cost effective way to achieve this is to create and name a tasty cocktail unique to your event.
Drones
Just stick a camera (GoPros are great) on one and you'll get a bird' eye perspective of any event. You can either stream so you can let people know what they'>re missing in real time, or film to use it afterwards as a show reel for the amazing occasions you and/or your agency can organise.
Drones can capture some seriously incredible images that the human eye just doesn't get to see. There are a number of companies who were quick to catch on to this trend and are now experts in the field. Companies like Bookadrone let you rent a drone in the UK for different purposes.
The video above showcases a dance performed by drones in front of Mount Fuji. An act like this requires lots of preparation, budget and technical skills but it goes to show you the potential drones can have when they're used creatively.
Things to keep in mind: Make sure you're legally allowed to use a drone at the venue of the event. Some places have fairly strict laws regarding when and where you can use drones so do your homework with enough time in advance to avoid surprises.
Customised apparel
When it comes to brand awareness, probably nothing is as easy or practical as personalised garments. The benefits of branded clothing are great:
Ease of adoption
Everybody owns clothes, everybody wears them, everyone knows how to put them on. Unlike some of the unique branded gadgets, they are familiar and therefore need no introduction when used as promotional material.
Long-lasting
As long as they're well kept, good-quality garments can outlast any other type of advertisement. They last longer than adverts in magazines, TV commercials and even online banners. Think about it, how long have you owned the oldest t-shirt in your wardrobe? Exactly.
Travel far & wide
As long as the print remains visible, every time someone wears a t-shirt with your brand's logo on it, they will turn into a walking billboard.
Increase brand loyalty
Whenever a high-quality product is given away for free, these tend to increase brand loyalty. It's simple, who doesn't like free stuff? Especially well-made stuff. The moment you give away something for free that people can use, you've earned their trust for a while.
Can turn anyone into a brand evangelist
An interesting print on a garment can always spark an interesting conversation. And if that print includes your logo then all of a sudden they're talking about your brand.
T-shirts
What can we say about the all-mighty t-shirt that hasn't already been said? Everybody owns them, they're easy to wear and on top of that, their marketing possibilities are almost endless. They just might be — do we dare say it? The perfect promotional product.
They're trending!
Logo t-shirts have been named one of the hottest 2017 fashion trends by several fashion blogs and magazines. And even if they weren't…
They're trend-proof
Ever since they became part of the everyday wardrobe back in the 60's, t-shirts have never been out of style. It doesn't matter if it is now, in 10 years or 50 years, this garment will always be cool.
Other garments
Hoodies, polo shirts, vests, caps and even tote bags do wonders for brand awareness.
Hoodies
The t-shirt's bigger and fuzzier cousin. While they're a bit more expensive to produce, hoodies are worth it because they protect us from the weather (so warm and fuzzy!).
Polo shirts
They're a uniform's dream because they offer the formality of a shirt with the comfort of a t-shirt. Everyone has seen the embroidered logo on the left breast of a polo shirt but that's not necessarily a bad thing. The polo shirt has a perceived higher value that translates to how the customer sees your brand.
Extra tip: If a piqué polo shirt is too pricey, one can always go for a jersey which is less expensive.
Vests
They work just as well as t-shirts but for different kinds of events. They should probably be reserved for sporting events or an occasion that takes place during the warmer months.
Baseball caps
In our personal opinion, headwear has a marketing potential that hasn't been exploited enough. Hats remain visible when a t-shirt can be covered with a jacket. Keep in mind that the only way to customise baseball caps is with embroidery which gives them a perceived higher value.
Tote bags
Tote bags have become the darlings of corporate events as of late. They're a safe choice because they're not only trendy but can also provide a way for the user to carry other materials handed out during the event.
Example of customised garments at an event
Back in 2013, OYSHO organised a mega-yoga class in one of the most popular parks of Barcelona. More than 2000 people gathered to practice their sun salutations at 7:30am over the weekend. To commemorate the occasion, they gave branded t-shirts to all of the participants. The result? A crowd of yogis moving in unison like the waves of a blue t-shirt sea.
Selfie booth
Depending on how casual your event is, you could have a box full of props to encourage people to join in the fun and get snap-happy. Silly moustaches, wigs and glasses are usually a hit. You could also make speech bubbles or even signs that feature a hashtag for your event (you should have one) and your brand's logo.
People who freeze up with a professional photographer might feel more relaxed in front of a laid-back selfie booth. It's also an easy way to get people to chat and break the ice — not to mention the user generated content that will benefit your brand. Companies like Doris The Photo Bus let you rent selfie booths for events.
Stationery
Stay away from the pens! Everyone and their mother have seen them in all models and sizes, ink colours and even the ones with the small light bulb at the tip. JUST DON'T DO IT! They bring nothing new to the table. Their electronic cousin the pen drive is not much better, either. Nowadays with everyone storing their stuff in the cloud, they'>re practically useless anyway. If you want to share a presentation you can do so by uploading it to a free file sharing service like Google Drive or Dropbox.
Try more useful and creative options like a sticky notes organiser, a travel alarm clock, a screen cleaner, a phone holder or an air vent mount holder for smartphones.
Stream
Live streaming gives those who are not able to attend a chance to at least see what they're missing. Some argue that by giving people the opportunity to see a stream will prevent them from signing up to attend future events in person. Why incur costs to attend an event when you can watch it for free?
It may be true if the sole intention of attendees is to see a particular speaker but one of the main reasons professionals attend corporate events is for the networking opportunities which simply can't be replicated through a screen.
Some of the benefits of live streaming are:
The ability to reach more people
The sense of urgency (it only happens once and then it's gone)
The endless possibilities (almost no limits)
These platforms let you brand the stream by giving the opportunity to add a logo on the corner of the window. You can also always record in front of a branded backdrop.
Virtual reality (VR)
We might still be away from completely virtual conferences
but virtual reality can still be a big plus to today's events. Technology like the Oculus Rift and the much more affordable Google Cardboard can create an experience that just simply wouldn't be possible in the physical world.
Nowadays there are specialised agencies that will make your VR fantasies come true. These can be 3D models, walkthroughs, games or any other virtual way to interact with a brand.
WI-FI
Think about it, a wireless network it's a great branded product. Not only are they used by everyone but they must also ask for the name and password so it encourages conversation. Just name the network after your brand and your job is done.
Author: Harald Meyer-Delius
Printsome is a T-shirt printing agency based in London that delivers all over the UK - from Brighton to York and anywhere in between. So, if you're after T-shirts or other types of custom clothing, get in touch for a quote and indulge yourself in some awesome customer service.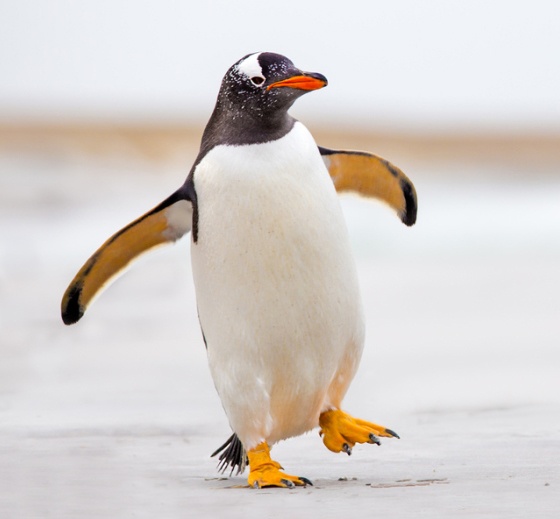 By Guest Blogger
We love hearing from other industry experts and welcome people to share their insights with our visitors.More articles by Guest Blogger