Frequently voted as one of the most "stressful" careers, event managers deliver a vital communication channel, essential to organisations across the globe. With over 30 years' experience in managing corporate events and incentive travel programmes, Penguins are opening up to the world with 'Penguins Event Chat', a podcast designed for sharing insight,dispelling myths and answering those burning questions that anyone setting out to organise an event may have. Through 'Penguins Event Chat', we hope to support individuals and businesses when making decisions about, or organising an event or incentive travel trip.
But why a podcast?
Podcasts are increasing in popularity, year on year. According to Ofcom around 7.1 million people in the UK now listen to podcasts each week, that's an increase of 24% over the past year.
Podcasting allows Penguins to reach and educate a brand-new audience that prefer audio content to written content.
Podcasts are convenient. Often people don't have time to sit down and read a blog, however with a podcast you can listen whilst also doing other things, such as commuting, cooking, cleaning. Podcasts slot in perfectly with your daily life.
The first season of 'Penguins Event Chat' will consist of 5 unique episodes all relating to event management.
Episode 1: Event Management - A client Perspective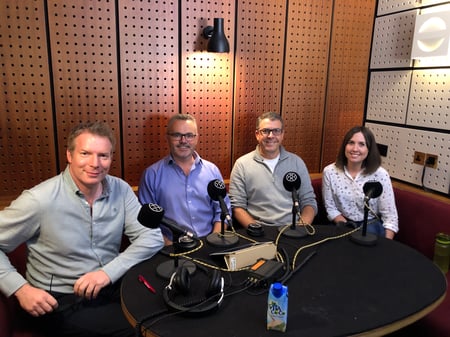 This episode is centered around the client side of an event. Penguins' Creative Director, Richard Bowden (far left), invited 3 of our clients to be on a panel, discussing 4 key topics within the events industry:
What is it like to work with an event agency?
How can event technology be utilised
What will the future of events look like?
With a broad spectrum of industry knowledge and event expertise, this episode is filled with interesting perspectives and controversial discussions.
Episode 2: Group flight bookings – Unwrapped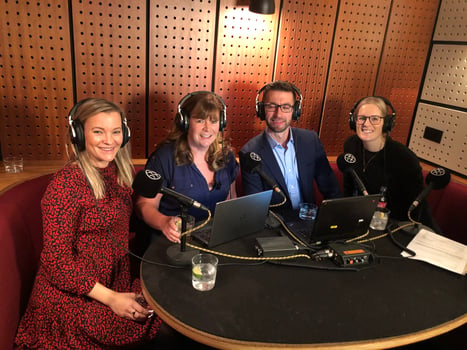 Penguins Head of Live Events, Clare Fagg (far right) welcomed 3 industry experts to discuss the ins and outs of group travel.
Kathy Bradley (second to the left), Managing Director at All About Flights, an air travel logistics company
Maris Kuklis (second to the right), MICE (Meetings, Incentives, Conferences & Events) Travel Account Manager at Etihad Airways
Holly Mills (Far left), Head of Incentives at Penguins
Throughout this episode the group discussed the technicalities of booking flights for group travel. The insights shared will provide a better understanding of how group bookings work, share inspiration for enhancing the travel experience and instil confidence in the experts that handle this process on your behalf.

The key points of discussion include:
Group travel
Personalisation
The conversation includes myth busting, challenges and resolutions, with each guest providing a completely unique perspective on group travel.
Episode 3: Incentives: The wow factor – purpose, personalisation and position.
COMING SOON 11/12/19
Episode 4: Event technology – the rise of AI
COMING SOON 20/01/20
Episode 5: Using events to change company culture
COMING SOON 24/02/20
To listen to the podcast, follow the link below.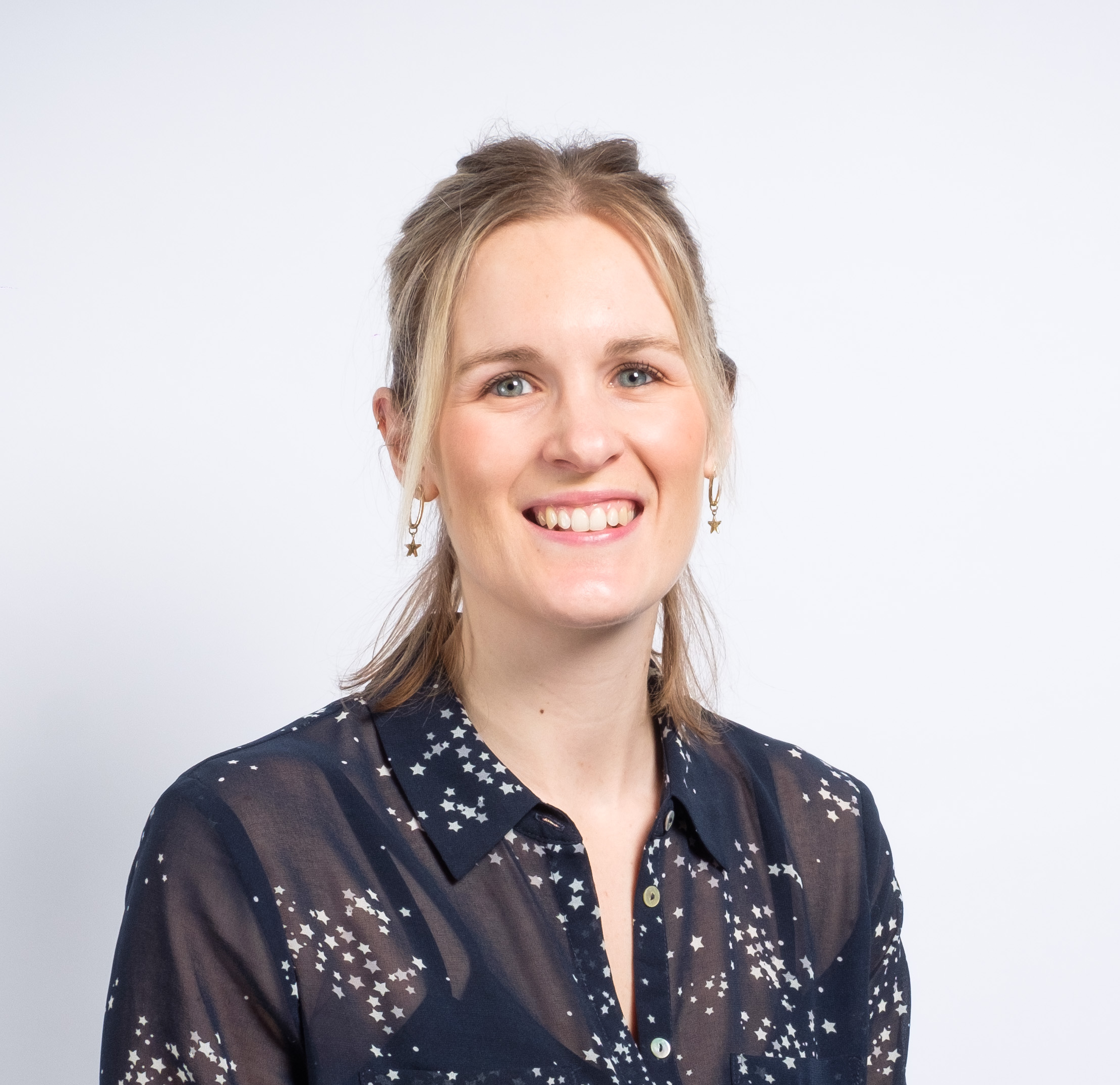 By Clare Fagg
Clare began working at Penguins in 2006 as an event co-ordinator, before moving onto a project management role. Clare is now Operations Manager at Penguins responsible for the management of our events team.More articles by Clare Fagg