Vietnam has an enormous array of fascinating features to entice all travellers. This is a truly exotic location with some of the most awe-inspiring natural beauty you will witness in your lifetime. The population of Vietnam is energetic and driven (over half the population is under 30 years old) and as a result the country itself is quickly developing and rapidly becoming a top travel hotspot
In order to truly make the most of your visit, we recommend combining a stopover to Hanoi and Ho Chi Minh City. Hanoi is lovingly referred to as the Great Old Dame of the East by locals and comprises of ancient pagodas and lakes surrounded by trees, the city is a reference of its old Parisian legacy. However don't visit expecting a quiet atmosphere, this city bustles with motorbikes and pedestrians weaving their way through the traders and food stalls within the Old Quarter.
Ho Chi Minh City is a labyrinth of winding streets, ancient temples and the famous yet creepy Cu Chi Tunnels. This city will give you an appreciation for the diverse history behind Vietnam while also being able to shop till you drop in some of the finest stores within Vietnam. Whilst here, why not hop over to Phu Quoc for some chill out time on this remote island full of sandy beaches, private coves and the Aromatic pepper gardens.

Long haul, adventure
11hrs flight from LON
Best in Spring and Winter
In Vietnam, you must
Give your eyes a feast by partaking in some of the best scuba diving available world wide
Explore Hanoi via cyclo before learning how to rustle up a traditional Vietnamese dish
Marvel over the limestone islands and caves while on a Junk Boat Cruise within the Halong Bay
Hop over to Phu Quoc, a remote island, for some relaxation time. Wander through the Aromatic Pepper Gardens
Explore the eerie military tunnels of Cu Chi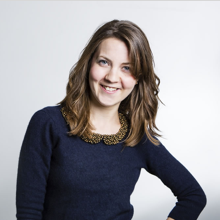 By Sophie Darbon
Sophie began her career in events back in 2010 after graduating from Bournemouth University with a BA in Events Management. Sophie is passionate about all events but particularly loves working in incentive travel.More articles by Sophie Darbon