Discover the best of the City By The Bay with a whirlwind tour. San Francisco envelopes the Pacific Ocean as well as being surrounded by Silicon Valley and wine country! The city itself is home to 43 hills, micro-climates and, of course, the Golden Gate Bridge.
The very best way to appreciate San Francisco is atop one of the many hills, particularly Coit Tower and Land's End where you can achieve some fantastic panoramic views. San Francisco hosts more farmers markets than any other city in North America, all supplied by local farms, and as a result is a haven for foodies. For those looking to divulge in some top quality wine, a trip out into the surrounding vineyards of Sonoma is a must. San Francisco is a land of opportunity for people of all tastes and is not be missed from anyone's bucket list.
Long haul, adventure, relaxation
Direct flights
GMT -8
11hrs from LON
Best in all seasons
In San Francisco, you must
Take a group tour down Chinatown's alleys
Step in to colonial history with a visit to Alcatraz, the nation's first military prison
Experience Sonoma's wine country by air in a hot air balloon before visiting a couple of vineyards for traditional wine tasting
Hike up Lands End to be rewarded by the fantastic views on offer
Relax on a private sailing boat under the bridges at sunset – keep an eye out for the resident sea lions!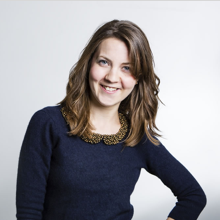 By Sophie Darbon
Sophie began her career in events back in 2010 after graduating from Bournemouth University with a BA in Events Management. Sophie is passionate about all events but particularly loves working in incentive travel.More articles by Sophie Darbon