Paris truly deserves its reputation as the most romantic city in the world. The centre is small, intimate, and ideal for exploring by foot; with every turn revealing a famous landmark, a cosy café, a smart boutique or a bustling boulevard. There are hotels to suit every visitor, from the palatial to the contemporary, the trendsetting to the classical.
Paris is the home of great food and boasts a plethora of restaurants from traditional bistros to smart, trendy restaurants and Michelin-starred establishments. Paris' quartiers (quarters) each have their own character and must be seen to be believed, they are laid out like a patchwork quilt – each sector lying in wait to be visited and appreciated. Paris is, of course, one of the biggest archives reflecting the great art of the world and its history, a visit to some of the most exceptional museums the World has to offer is also a must for any visit to Paris.
Short haul, city break
Direct flights
GMT +1
1.5hrs from LON
Best in all seasons
In Paris, you must
Discover Paris in a legendary 2CV car
Visit the hidden heart of the Eiffel Tower and learn the most fascinating aspects of the iconic building's history
Enjoy a selection of three Bacchus' Nectars with wine tasting in the vaulted cellars
Host an exclusive cocktail reception in a private mansion
Discover all things chocolate with a chocolate workshop and learn how to make a chocolate ganache cream
Enjoy escorted rallies throughout France with classic cars and modern sports cars of any age
Discover the pleasure of French cooking with master chefs!
Take an electric bike around the city
Attend a fashion show at Galeries Lafayette, presented by a team of 6 professional models who will demonstrate the latest trends by the most famous designer and couturier collections.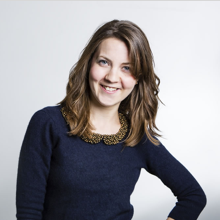 By Sophie Darbon
Sophie began her career in events back in 2010 after graduating from Bournemouth University with a BA in Events Management. Sophie is passionate about all events but particularly loves working in incentive travel.More articles by Sophie Darbon