Melbourne boasts a laidback lifestyle, spectacular wildlife and secret laneways that are home to hidden gems.
It is a city of art and passion. Extraordinary graffiti, canvases the streets of Melbourne – if you take a stroll down any of the laneways, you will be met with technicolour, in ever changing brilliance. With hundreds of mysterious boutiques, cafés, bars and restaurants it is possible to organise guided tours through the laneways, but there is a certain magic in just letting yourself get lost in the city, you may be surprised at what you find.
Amongst the hustle and bustle of the city, are breathtaking beaches. St Kilda beach - Melbourne's most famous beach – is a popular spot for locals and tourists' alike, offering surfing, sunbathing, fishing and more. If St Kilda beach is too busy, don't worry there are a plethora of beaches in such a short distance of the city each with something unique to offer from swimming with dolphins or fur seals to kite surfing!
If you want to escape the city and explore more of rural Melbourne then visit the Yarra Valley. The landscape is filled with picturesque forests, nature walks and vineyards. Surrounding the Yarra River, Yarra valley is host to a range of activities whether you are looking to unwind or in search of an adrenaline rush – try your hand at skydiving seekers or enjoy one of the many spa retreats or museums for the more faint hearted.
Melbourne's food scene is thriving. From tantalising street food to five star luxury dining experiences it has a lot to offer. Without any real native cuisine, the city has absorbed styles and flavours from across the globe – hotcakes, pizza, octopus, dumplings, it is a veritable hotchpotch. It is the sheer variety and culture of fusions that makes it unique.
Melbourne is a city like no other, brimming with culture, architecture, fantastic cuisine and awe-inspiring beaches, a haven for exploration and discovery, and a great incentive destination.
Long haul, adventure
APPROX 24 hours flight from LON
GMT +9 hours
Best time to visit is between September – November
In Melbourne, Australia, you must:
Watch the sunrise over Melbourne from a hot air balloon
Tour Yarra valley in style. Hop on a helicopter and get a bird's eye view of the fantastic valley
Watch penguins at St. Kilda beach. Penguins can be seen every night of the year but the best time is at sunset
Catch a game at the Melbourne Cricket Ground (MCG) – there are cricket and football games played at this world famous stadium
Visit Peninsula hot springs, a geothermal hot spring based on the Mornington Peninsula.
Dine at the Vue du Monde – a restaurant that is on the 55th floor the Rialto building. It boasts a spectacular view over Melbourne and five star cuisine.
Don't forget to download our incentive travel checklist to avoid any last minute packing panic!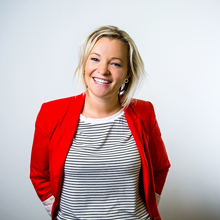 By Holly Mills
Beginning her career in incentive travel in 2007 Holly is an expert in delivering once in a lifetime experiences to reward and recognise groups.More articles by Holly Mills