The third largest of the Balearic Islands is well known for its nightlife. Each summer the island comes alive with music from some of the best DJs that Europe can offer. For clubbers, Ibiza is the place to be, with amazing nightclubs and day parties playing the electronic music that originated here on the island.
However there is more to Ibiza than meets the eye. This beautiful island with its sun-kissed beaches can also offer a peaceful experience if you know where to find it. The old town of Ibiza is drenched in history with its Unescolisted Dalt Vila (meaning High Town). You will need your sensible shoes to explore the cobbled, steep and winding streets which will lead you past hidden bars, restaurants and boutiques to the highest available point to view the island from above which is a sight worth the exertion!
If you'd prefer to enjoy the island from sea level there are miles and miles of coastline offering stunning beaches. Ibiza is certainly not short of bars and restaurants of all cuisines; so you can get a taste of Ibiza with delicious tapas and refreshing sangria to really get you into the spirit of the island.
For the action junkies out there, Ibiza can offer a range of water sports such as jet skis, paragliding and speedboat rides. If water parks are your thing then Agua Mar in Playa D'en Bossa should definitely take top spot on the itinerary. Plenty of boat trips are on offer from sedate trips on a catamaran, possibly to a neighbouring island such as Formentera for the day, or a more lively party boat for you to dance along to the on-board DJs music whilst riding the clear blue waves.
Short haul, relaxation
Direct flights
GMT +1hrs
2hrs 30mins from LON
Best Summer to Autumn
In Ibiza, you must
Watch the sunset over the Mediterranean Sea to the chilled-out beats of Café Del Mar whilst enjoying a cocktail or two.
On the east side of the island in the resort of Es Cana browse the stalls of the Hippie market.
Spend your day not just relaxing in the sun at Bora Bora beach in Playa Den Bossa but also having a dance whilst relishing the music the island made famous.
Taste the island's finest tapas and paella in one of Ibiza's traditional restaurants.
Head to Hotel Hacienda Na Xamena to enjoy the spa facilities and Cascadas Suspendidas; the outdoor thalasso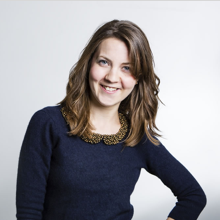 By Sophie Darbon
Sophie began her career in events back in 2010 after graduating from Bournemouth University with a BA in Events Management. Sophie is passionate about all events but particularly loves working in incentive travel.More articles by Sophie Darbon