Ireland screams rustic charm and true culture, County Galway is possibly the most authentic part of Ireland to visit. This sliver of Ireland offers an abundance of beautiful settings; far-reaching beaches, eclectic cities, prehistoric castles, cosy pubs with crackling fires and mystical monuments.
The capital of the area, Galway City, is a bohemian metropolis where brightly painted pubs line the winding lanes which feature street performers, remnants of medieval town walls, and shops selling traditional Aran sweaters. Whilst this city is traditional, it also has a trendy vibe, namely due to students making up 25% of the population here. The eclectic pubs will seduce you while you while away the hours on many an evening.
A little further afield from Galway City you will find salmon filled rivers and Galway Bar – the home of Galway's famous oysters. You can also take a day trip to visit the Aran Islands bursting with quaint cottages that clutch on to the rock face enveloping tiny roads. Another direction will take you to the Connemara Peninsula, a prime Gaeltacht (Irish speaking) area littered with enormous valleys and menacing lakes. Galway is a true gem, hidden off the beaten track, providing fond memories and a truly rewarding experience for all.
Short haul, culture, relaxation
Direct access
GMT
1.5hrs from LON
Best Spring to Autumn
In Galway, you must
Visit in September to witness the Galway Oyster Festival, immerse yourself in the Guinness & oyster trail and observe the World Oyster Opening Championship
Take a boat cruise along the coast to spot leaping dolphins and visit mussel & salmon farms
Place your best bet with a night at the local Greyhound stadium
Master the Irish sport of hurling with a group workshop
Acquire a masterful palette with a session of local whiskey tasting
Swing your partner round and round with a group lesson in Irish Ceilidh Dancing
Visit the renowned Kelly Oyster factory for a tour and tasting of the best oysters available.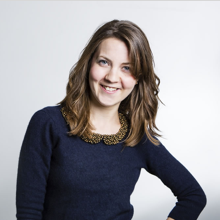 By Sophie Darbon
Sophie began her career in events back in 2010 after graduating from Bournemouth University with a BA in Events Management. Sophie is passionate about all events but particularly loves working in incentive travel.More articles by Sophie Darbon