TThe first word that will come to many people's minds when they hear Barcelona will be Gaudi. Yet the capital city of the Catalonian area of Spain has ample more to offer on top of Gaudi's awe inspiring architecture. Barcelona has many sights to see and a vast variety of activities to keep your group entertained; inspire your guests with history, artistic intrigue and top class gastronomy.
Stroll the streets of the gothic quarter to admire numerous 14th century cathedrals, we can even arrange for a private viewing of Gaudi's iconic La Sagrada Familia Cathedral, without the hordes of tourists distracting you from this outstanding piece of architecture. You could also take a sunset hot air balloon ride to appreciate the architecture of Barcelona from above – a whole new perspective.
Numerous day trips are feasible from Barcelona as the city is surrounded by mountains, hilltops, beaches and the wine making region of Penedes. At night the city of Barcelona comes to life with the sound of live music filling the air and flamboyant flamenco dancers at every turn. Enjoy a lengthy dinner in one of the cool and hip restaurants or bohemian bars or first rate tapas bars that the city has to offer.

Short haul, culture
Direct flights

GMT +1hr

2.5hrs from LON

Best year round
In Barcelona, you must
Relish the opportunity of a private viewing of Gaudi's La Sagrada Familia Cathedral

Gain expert knowledge via a guided tour of the old town and its upbeat quarters

Take a hot air balloon to gain a brand new perspective of Barcelona's architecture that spans over 2000 years

Test the waters with sea kayaking on the Costa Brava, stopping off for snorkelling in a naturally formed cave

Make your own cava in a 1000 year old farm house situated in the Penedes wine region

Explore the twists and turns of the forests atop Collserola hill by mountain bike


Master the art of Flamenco dancing with a group lesson in a Bohemian bar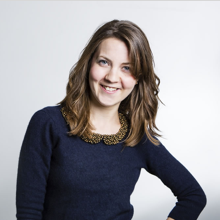 By Sophie Darbon
Sophie began her career in events back in 2010 after graduating from Bournemouth University with a BA in Events Management. Sophie is passionate about all events but particularly loves working in incentive travel.More articles by Sophie Darbon