Given that consumer needs and tastes are constantly changing, the definition of luxury has, and will continue to evolve. In addition, the introduction of new concepts, inventions and ideas all redefine what we used to consider to be luxurious. Previously, luxury was synonymous with material wealth and exclusivity, but has since become associated with experience and memory making. Within incentive travel, the idea of luxury has shifted away from destinations associated with high wealth and towards the provision of unique, once-in-a-lifetime experiences that a solo traveller could not obtain alone.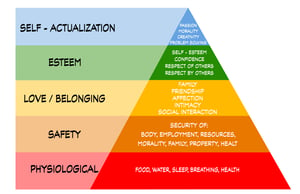 Studies have shown that a growth in disposable income around the world has resulted in consumers increasingly seeking out a sense of accomplishment in other areas, beyond their wealth and basic needs. When considering Maslow's Hierarchy of Needs, it appears that many consumers now consider self-actualisation, the fifth and final level, as the ultimate luxury. Self-actualisation occurs as individuals constantly seek out the best version of themselves and aim to reach their full potential. According to Maslow, self-actualisation is characterised by having 'peak' experiences that involve feelings of becoming more powerful, more satisfied and being transformed and strengthened through valuable and important experiences.
As a result, incentive travel professionals must carefully consider how to create a luxury incentive travel product that provides individuals with opportunities to have a once-in-a-lifetime experience. Simply flying clients to expensive, long haul destinations will no longer cut it as a luxury incentive and professionals must work to ensure all aspects of the incentive trip stimulate some sort of emotional connection within the consumer. This will require professionals to be creative and innovative, thinking outside of the box to provide bespoke experiences that focus in on individual travellers, rather than providing experiences that express wealth. This can be achieved through working closely with Destination Management Companies (DMC's) and industry experts to stay up to date with the latest experiences available from each destination and through moving away from the typical, "off the shelf" packages and tourist hot spots.
As luxury has become more about personal experience and the individuality of the consumer, each consumer will have their own unique idea of what luxury means to them. As this can vary so much between individuals, the definition of luxury can become ambiguous and create challenges for those within the industry. It is essential that incentive travel professionals take the time to really get to know their clients, understanding exactly what they perceive to be luxury and how they want to express themselves. By doing so successfully, the trips created are likely to be far more successful as attendees are likely to have connected with them on a higher emotional level.
If you're interested in hearing more about the changing world of incentive travel, listen to our podcast.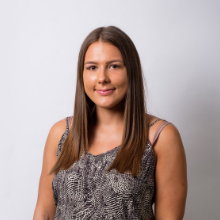 By Claire Woodbridge
Having completed her Sports Management degree at Bournemouth University, Claire has taken on the role of Incentive Travel Executive. Claire is passionate about travelling and loves to input her knowledge into incentive travel programs.More articles by Claire Woodbridge