Whilst it may seem we are swanning off around the world on our jollies, we use our whistle-stop tours as a way to familiarise ourselves with the best global travel locations. Identifying the most memorable activities and cultural experiences for our customers to integrate into their reward and incentive schemes, so as to truly motivate their employees.
Four Days in Barbados
Barbados was yet another of these opportunities. With 4 days to explore all this amazing island has to offer there was, as sung by Louis Armstrong "so little time, so much to do". The island has a slightly more indulgent and relaxing vibe than other locations we have visited recently. With a 9 hour flight from London, business class travel is imperative to get this trip off on the right foot. As you approach for landing it becomes obvious that Barbados was aptly named, with Barbados meaning bearded man, due to the lazy palms which adorn this tranquil island.
Day One - Settling In
Staying on the Crane Resort set on the south of the island on the world famous Crane Beach, named "Best Caribbean beach" by USA Today's 10 Best Readers Choice 2015. Greeted with a large ice cold glass of the hotels speciality rum punch, it is easy to slip into the locals relaxed laidback vibe. With sea views from the rooms and the sounds of the waves rolling onto the white sand beaches the relaxation truly sets in. Our first meal at the Crane Hotel which included local delicacies such as mac & cheese, tantalising chicken wings and their in-famous rum cake which as you can imagine is best served with an extra splash of rum.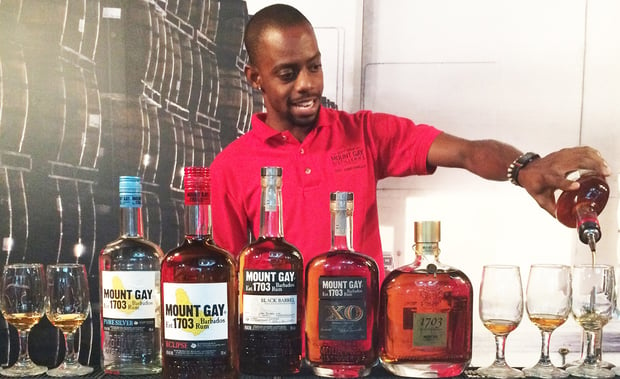 As day 1 closed the fresh sea air and the lulling noises of the Caribbean aided one of the best nights sleep I've had in a while.
Day Two - Island Safari
Waking for Day 2 excited for what the island had to offer, we were not left disappointed. After a stunning breakfast we were picked up by jeep and taken on an island safari, exploring the entire island, from Cherry Tree Hill to St Nicholas Abbey where we received a guided tour of this charming Jacobean mansion which is steeped in history dating back to 1660. Another highlight on offer was the Rum & Sugar Museum sampling yet more rum which is distilled in house. (Are you picking up on the trend?).
Lunch on day 2 was particularly special, after a busy morning (by busy I mean Bajan busy so about ½ speed) I paddled my feet in the crystal blue sea whilst the beach BBQ was being prepared at the luxury 5 star Fairmont Royal Pavilion. At such an amazing location I took the opportunity to tour the hotel, this boutique hotel has 72 rooms all with unobstructed views onto the white sands and dazzling blue waters. This would be an ideal option for a small incentive group and judging by the lunch I was served would be a feast for the eyes as well as the stomach.
After lunch I was treated to more history and culture as I ventured to the Colony Club hotel and a stop at Mount Gay's visitor centre for you guessed it, more rum. The evening was seen in with drinks on the islands only rooftop garden "Panorama", located at the Ocean Two hotel with an unadulterated view from Oistins Bay to needle Point, where I watched the sunset. Then the fun began with a private beach party with delicious food, dancing and the sound of the steel drums melting into the air as a fireworks display whizzed from a pontoon far out at sea. What a night!
Day Three - Submarine Adventure
Day three saw a tour of the Hilton Barbados resort and a sumptuous breakfast. This hotel I feel is more suited towards the larger conference groups but still offered the amazing Bajan hospitality. From here I embark on a 2 hour submarine adventure sinking to depths of 142ft below where I marvelled over the amazing sea life including the elegance of the famous turtles, an amazing experience and one I would highly recommend, the submarine can be booked for private groups.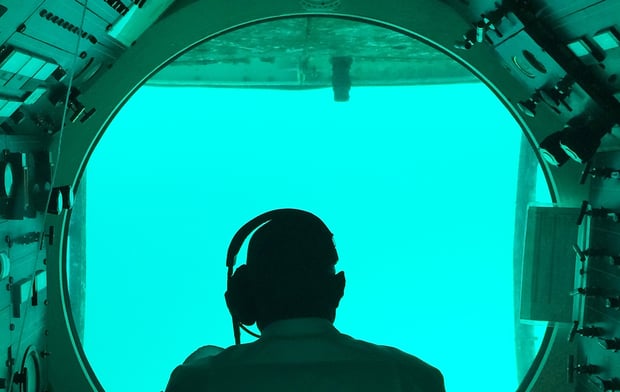 To feel like the ultimate luxury experience, lunch was served at Sandy Lane the retreat of celebrities and millionaires alike. It looked exactly as it does in the photos and really added to the exclusive feel of the trip. After a quick relax by the luxurious pool side villas of Apes Hill Golf Club I was treated to a tour of Tamarind and The House by Elegant Hotels. The House is an exclusive adult only resort blending chic minimalist designs with the relaxed informal essence of the Caribbean, the resort has only 34 suites with no reception or concierge, instead each suite has its own personal ambassador to ensure your every need is met, this literally is a home away from home. Dinner was served at the hotels beachfront, Daphne's restaurant, like its sister restaurants Daphne's London and Le Caprice in New York the Italian delights served were to die for, I would particularly recommend the risotto.
Day Four - Bushy Park Driving Experience
Day 4 the last and final day was also packed full of activities in between which there was an opportunity for rum. The morning was spent at Bushy Park where I embarked upon one of their many driving experiences, which allowed me to show my competitive side and get the adrenaline pumping a little.
I had a quick stop off at Turtle Beach Resort with a whistle stop tour of the convention centre before I returned to the hotel to get ready for an evening on a private catamaran. This was a beautiful experience, a two hour catamaran cruise including dinner, drinks and local music. A perfect end to a perfect island trip.
Conclusion
The island of Barbados offers so much from relaxation to cultural and historical retreats and adventures at sea, I have learnt so much about the island and what I don't know about rum after this trip, well it really isn't worth knowing. Barbados provides the perfect opportunity to motivate your team with luxury.
Make sure your next incentive trip is planned down to the last detail - download our checklist here.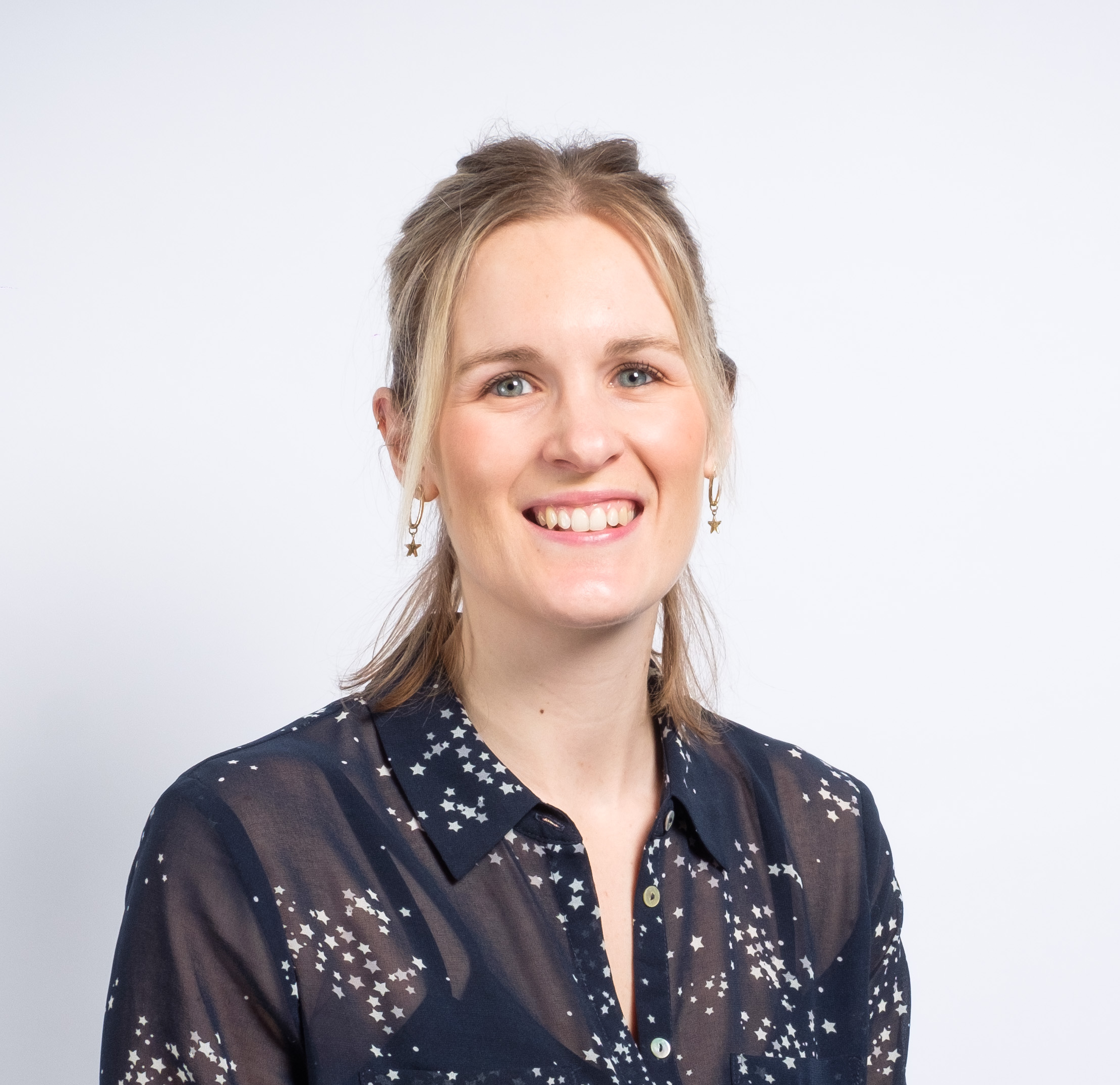 By Clare Fagg
Clare began working at Penguins in 2006 as an event co-ordinator, before moving onto a project management role. Clare is now Operations Manager at Penguins responsible for the management of our events team.More articles by Clare Fagg