How a company launches a new product can be as critical to its success as the qualities of the product itself. There is little point in producing a ground breaking, useful new device if no one ever hears about its existence.
The current environment, where everyone is continually bombarded with news from dozens of sources, makes it incredibly difficult to grab the attention of your potential customers. As a result, the product launch is a crucial opportunity to make an impact and start people talking about your product.
The first thing to note is that, while a well executed product launch event will undoubtedly help to get your product noticed, it can't be the entirety of your launch strategy. Instead, it should form part of a rolling launch where activity directed at building interest is carried out prior to the event and subsequent action is undertaken to maintain momentum. Unless your company is Apple or a major car manufacturer you can't expect the launch automatically generate news coverage from all of the relevant media, you have to work at it.
Here are a few dos and don'ts when organising your launch event:
Don't neglect the timing
If your event coincides with another major occasion in your industry then you will be ignored. The summer months are often a bad time to run a launch event as many people are on holiday.
For a lot of products, the build up to the festive season is a good time to launch as it gives the product exposure just as people are thinking about buying presents. Similarly, it makes sense to launch seasonal products just prior to the season in which they will be in demand.
If it turns out that a product is not ready to be launched then it makes sense to delay the event. History is littered with failed products that were launched before they were ready and picked apart by the press and competitors.
Do use social media to build hype
By building anticipation for your event you make it more likely that attendees will then respond by putting out their own social media posts before, during and after the event. Rather than focussing on building followers on the social media networks, your aim should be to engage with key influencers among the audience for your product and getting them excited. This will help ensure that you reach the people that are most likely to purchase your product.

Don't invite any old Tom, Dick or Harry to your launch event
Your guest list should consist of the people who will help make or break your product in the marketplace. These will include journalists, bloggers and analysts who will help others to decide on the merits of your product. You should also invite prospective clients in order to persuade them that your product is something that they want to purchase.
Do think carefully about the style of event
The kind of event that you run should be dictated by the product that you are launching and the brand values of your company. If you are launching a product that is targeted at people in their late teens and early twenties then a formal cocktail party is probably not the best choice for the product launch.
Don't ignore the needs of the people attending your event
A journalist will have different goals to a prospective client when attending a product launch. It can make sense to have a press conference at some point during your event so that hard pressed journalists can get the information that they need and get out. If you are launching a consumer product with a local audience, like a craft beer or a cheese, then the launch could take place at a farmer's show or gala day. It's worth considering multiple launch events to help maintain momentum and reach the different groups of people that you need to show your product.
Do choose your venue carefully
If you are aiming for a classy product launch party then the venue needs to be appropriate. Similarly, if the product that you're launching relates to barbecues, a launch in a fancy hotel is probably not the way to go. In addition, it often makes sense to try to pick a venue that is a bit different. This will help your event to stand out from the crowd. On the other hand, an event at a trade show will ensure that your target audience is present, but you might face stiff competition from other product launches at the same event.
Don't neglect to make the details of the event memorable
Cocktail launch parties and press conferences are ten a penny. If you are to make your event stand out then it will have to be a little bit different. This could involve a special theme that relates to your product, some exceptional entertainment or a celebrity guest speaker. Having a celebrity introduce or endorse your product is a great way to grab the attention of a crowd.
Do let the audience access your product
If you are launching a food or beverage then it makes sense to give away free samples to journalists, clients and consumers so that they understand what you are selling. For higher value products, the guests at your product launch event should be allowed to use it for themselves and learn how it operates. This will help those covering the launch to write vividly about the product and its merits. A handout with technical details of the product or details of how it was produced should also be provided to help journalists do their jobs.
Don't forget to follow up
The launch is only one step along the way. It is very important to follow up on all expressions of interest and to keep your product in the minds of your target audience. A successful product launch will generate momentum for your product, but this will dissipate rapidly if not built upon in the weeks and months that follow.
Discover how we can help you on the journey to event success - book a consultation here.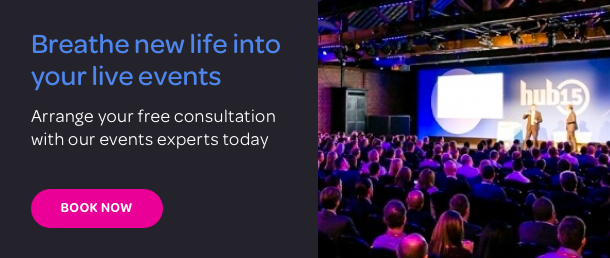 By Anthony Kelly
Anthony began his marketing career back in 2008 after studying business management & marketing at the University of Stirling. He joined the events and incentive travel industry in 2015 after spending a number of years in the engineering, oil & gas and transport & logistics industries.More articles by Anthony Kelly