Two years ago, incorporating virtual reality (VR) and augmented reality (AR) into events would have been almost unheard of, but with the adoption of new technologies developing rapidly – VR and AR have become a very real possibility that could completely change the events industry when used appropriately.
But first I think it's important to understand what VR and AR actually are:
Virtual Reality (VR) utilises computer technology to construct a simulated environment that places a single user inside a fabricated world. Users don a VR headset and are immersed in a simulated universe, made more real by sense stimulation.
Augmented Reality (AR) simulates objects in the real environment. Unlike VR, AR uses real world space and superimposes computer generated images into that space. Usually achieved by using devices such as mobile phones and tablets.
These technologies have taken the events industry by storm. As companies demand events with greater impact and engagement, they look toward technology to achieve these goals. With AR and VR being the latest interactive technology to be publicised in mainstream media this is the technology of the moment and a trend that most companies are looking to incorporate into their events.
Augmented Reality
Many have a preference for AR over VR due to it not being a single user experience. It does not require headgear to be work which excludes the external environment.
AR can fundamentally change the way companies present products and services at traditional exhibitions. For example, the automotive sector – you can now enter a car when standing 10 feet away. AR can allow consumers have a view of the inside of a vehicle, find out stats and even change colours and features! When a car manufacturer hosts a dealer conference or a new car release, having the ability to maximise the options on display without the cost of more space is drives cost savings and allows greater interaction in the educational experience of the product. Watch the video below to see how Hyundai have utilised AR.
https://www.youtube.com/watch?v=0pnJpv0iYY8
AR is very useful for companies, product and services with strong physical or visual presences, whether that be the automotive sector, healthcare, fashion etc. If there is a product, AR can be used to interact more effectively with said product.
As well as product demonstration, AR is used for administration of events. The use of QR codes has been around for years, however AR has made the simple idea more advanced. AR can use facial recognition to register attendees – this eliminates the need for tickets and apps that can easily be lost of fall foul of outdated devices. Having facial recognition adds a certain futuristic element to an event and relinquishes the onus on the delegate.
Virtual Reality
There are often comments about VR being an antisocial experience at events. However one amazing benefit of VR is that it can allow people to attend an event and gain an experience without leaving the comfort of there home. The concept of VR events has begun to take hold where everyone wears a VR headset and are transported, visually, to one space. Events can be time consuming and expensive to attend, VR makes attending an event possible through the reduction in costs and removal of time constraints.
In the past few years gamification has really grown in popularity. Apps like Pokémon Go have introduced people across the globe to AR and VR. Gamification encourages engagement at events and aids with networking. At events where education is key, gamification makes learning more appealing to delegates. Product demonstrations can be improved with VR to give audiences an interactive experience; in the past it is difficult for an event to allow everyone enough time with a product, with VR and a number of headsets each delegate can spend more time with the product and explore it independently.
VR removes the constraints of traditional events and experiences. Topshop even launched a 'waterslide' in their Oxford store to celebrate the summer season (2017).
The creative team at Topshop utilised VR to give shoppers the experience that they were riding a water slide through the streets of London, providing an adrenaline fuelled journey through the city. However in real life they were just on a slide through the shop. VR at events excites delegates because they have no idea where they are going to be taken – they could end up anywhere in (or out) of the world. It is an experience like no other that will have delegates on tenterhooks.
For more examples of VR at events, view the link below:
https://www.bizbash.com/i-8-ways-brands-are-using-virtual-reality-at/gallery/190878
VR and AR are becoming increasingly imbedded in events. Companies strive for employee and customer engagement at events and with these technologies, they are achieving their aims. Gone are the days when events were held in stuffy hotel rooms with a keynote speaker who read off an autocue. These days' speakers are using AR to keep their audience engaged with visuals. Incorporating VR and AR in your events can add value by giving you the edge against your competition and ensure maximum delegate engagement.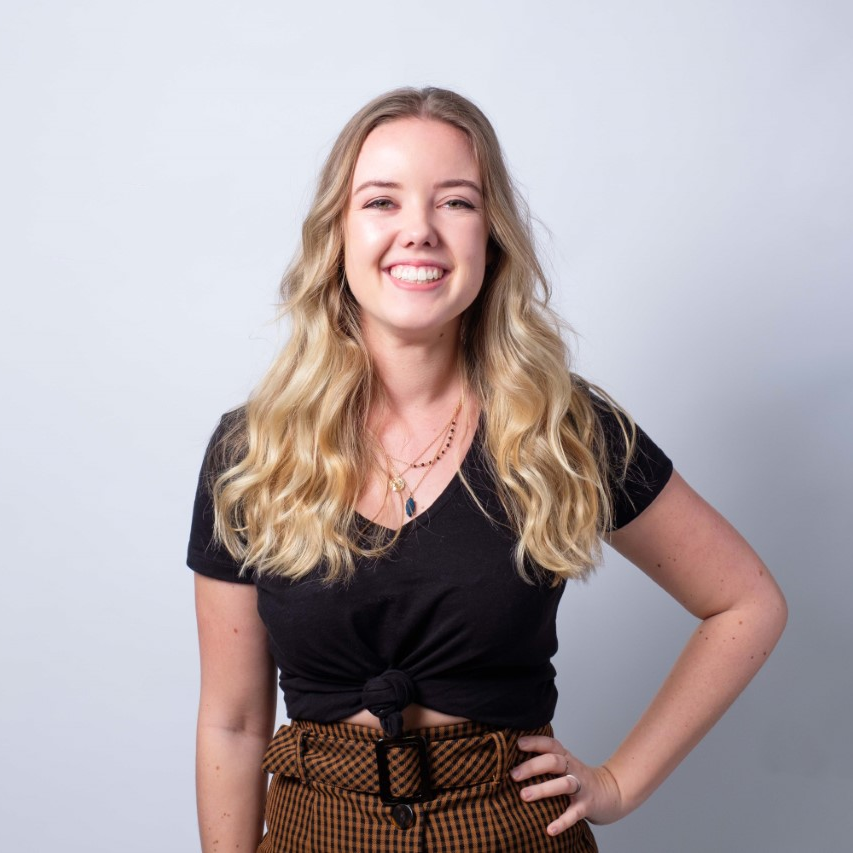 By Maisie Tomlinson
This is Maisie's first marketing position after the completion of her Level 4 CIM Qualification. Maisie joined the events and incentive travel industry in June 2018 after working in the civil service. More articles by Maisie Tomlinson