EventsApp
In a world of social media and immediate digital connectivity, it's easy to see why event organisers are keen to look to the digital world for ways to maximise audience engagement and get greater longevity from individual sessions. At Penguins we always strive to offer the best solutions to our clients and so we have developed a smart device application that can be used to engage fully with your audience, pre, during and after the event, all at the touch of a button. Welcome to EventsApp!

Information transfer and insight is vital to most businesses so being able to capture this effectively at an event is critical. Penguins are able pack your EventsApp with functionality that not only improves the delegate experience but also provides valuable feedback from your customers and prospects. These include:
Instant feedback via surveys, polls and voting
Find out what your delegates really think. Our survey function allows you to maximise on the positives and review the areas that weren't as popular so your next event will be even better. The polling and voting features enables real time feedback and participation so your event isn't only one way communication.
Live event feed
Let your participants post comments, ask questions and connect with others all through the live message board. Broadcast tweets about the event and points of interest you've discovered. This is particularly powerful when used as a Q&A tool which can be projected onto the main screens.
Interactive maps and schedule
Reduce the number of lost sheep and missed sessions with this event map and scheduling function. Empower your delegates to plan and schedule their own personal event experience.
Delegate profiles
Increase the reach and networking of your event through the power of delegate profiles. Empower your delegates to download digital collateral, upload photos, links and profile information and share useful information - a great way to super-charge your event networking.

For more information on EventsApp please contact us on 01753 833811 or email us at eventsapp@penguins.co.uk

Still not convinced? Have a read of our research paper about the use of apps within the event industry.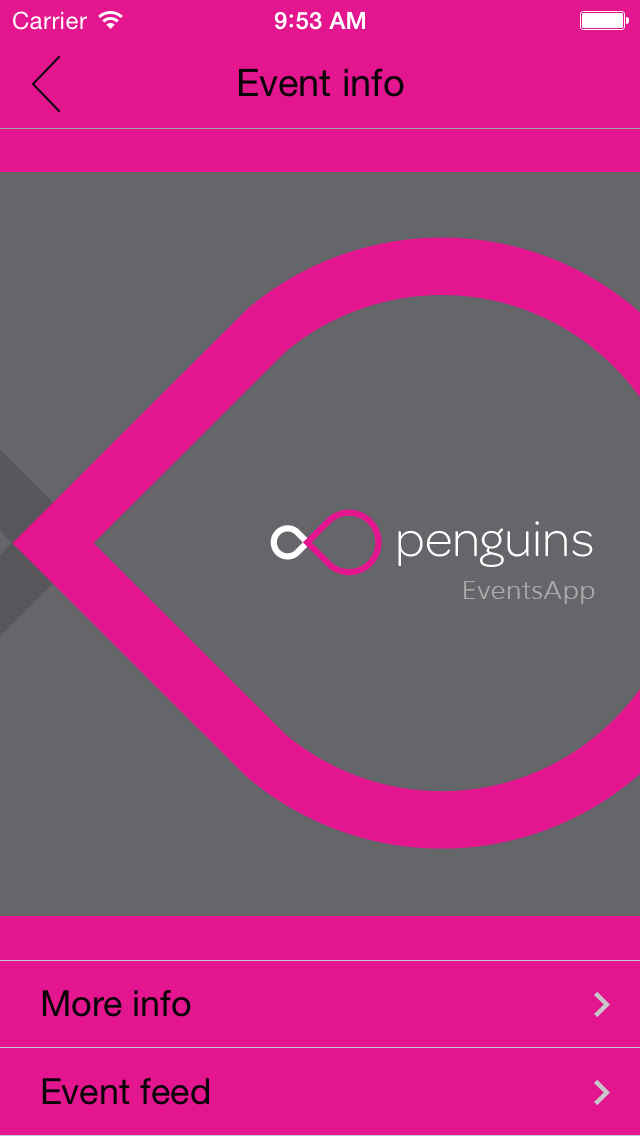 Branding
Welcome participants to your event with your own custom event poster, and highlight the event. Invite participants to learn more about your event and engage them with via the Live Message Board.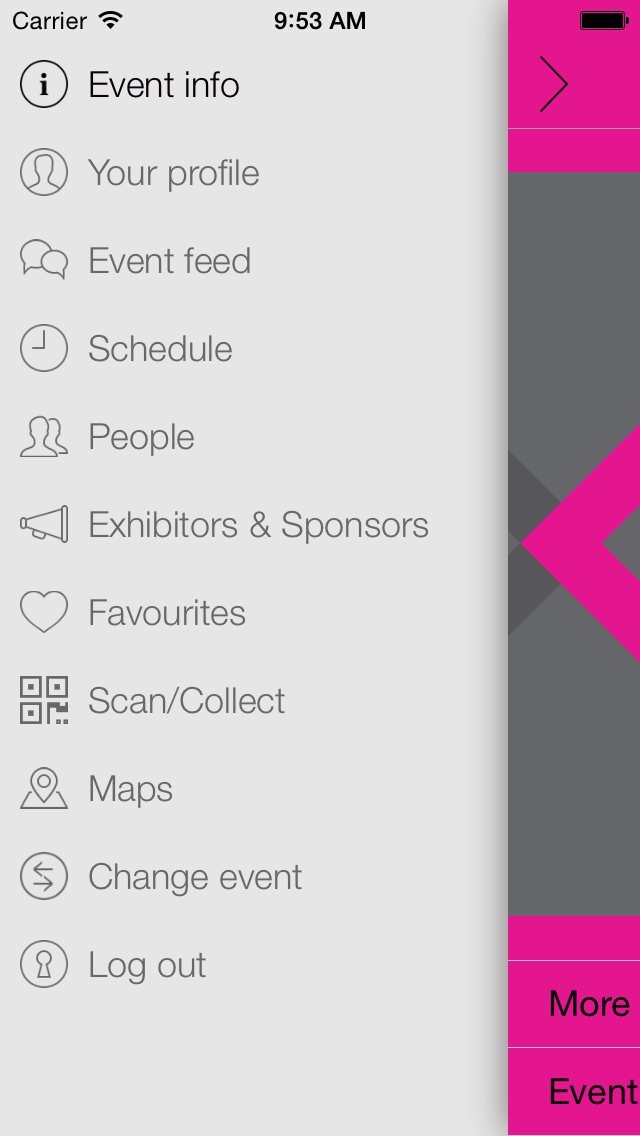 Tailored to fit
Swipe the sidebar menu to reveal the list of features — you can name these anything you like, and even choose which ones to show.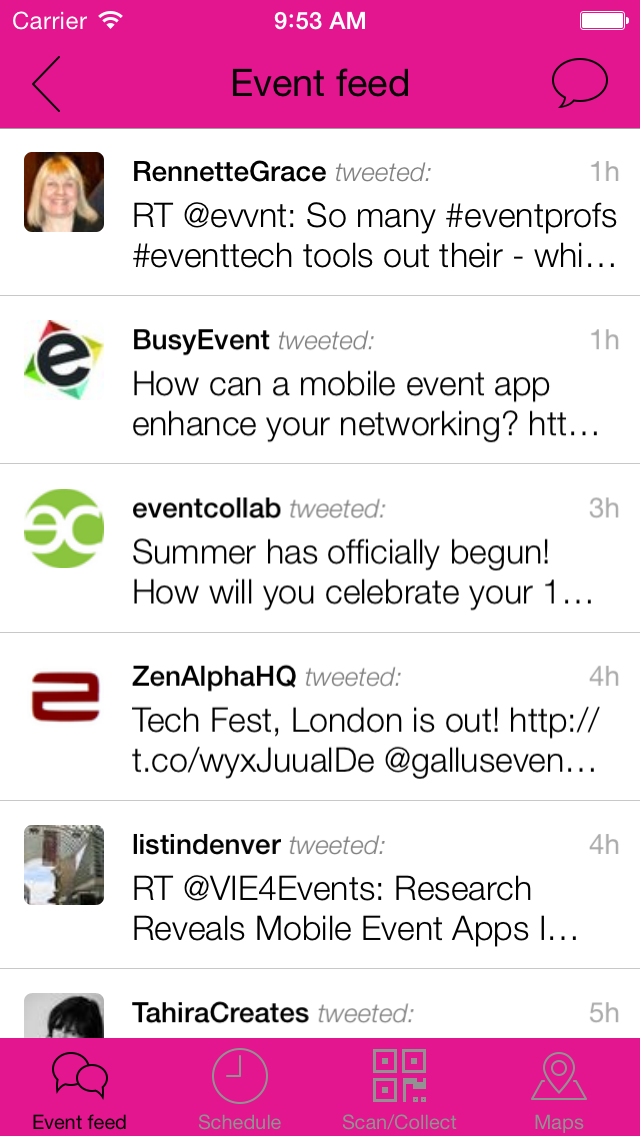 Live event feed
Let your participants post comments, ask questions, and connect with others — all through the Live Message Board that acts as your private social network. Broadcast tweets about your event and display the name of the event. This is really effective when used as a Q&A tool broadcast on the main plenary screen.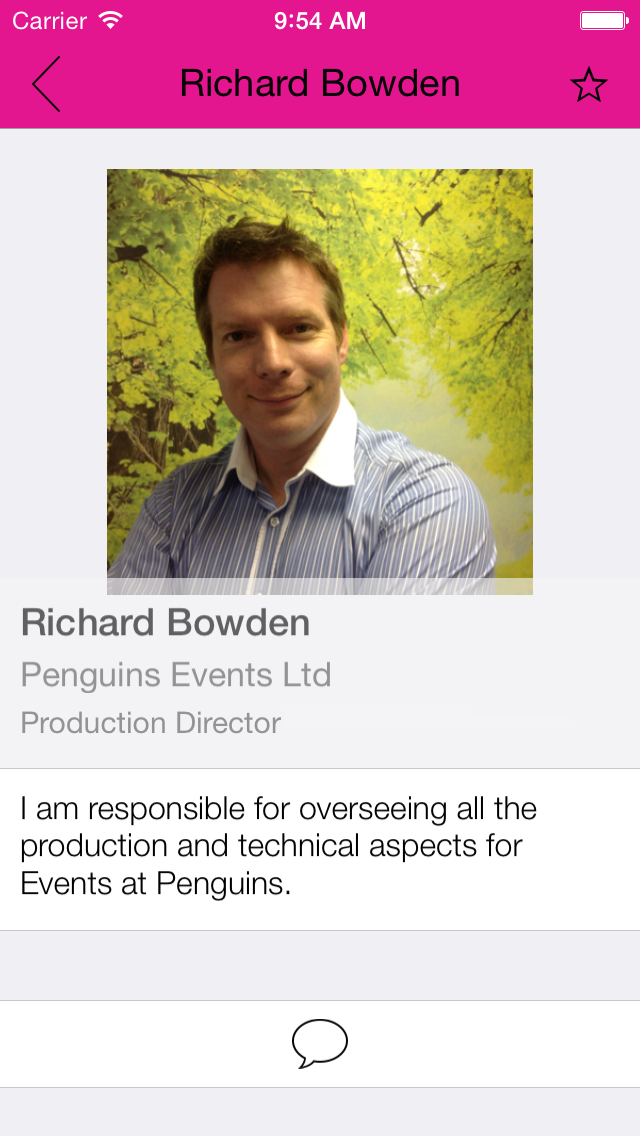 Delegate profiles
Encourage your delegates to load unlimited digital collateral, so your attendees can find, favourite and forward it. Having the ability to view lists of delegates, speakers and exhibitors, and displaying photos, links and profile info will kick start the networking.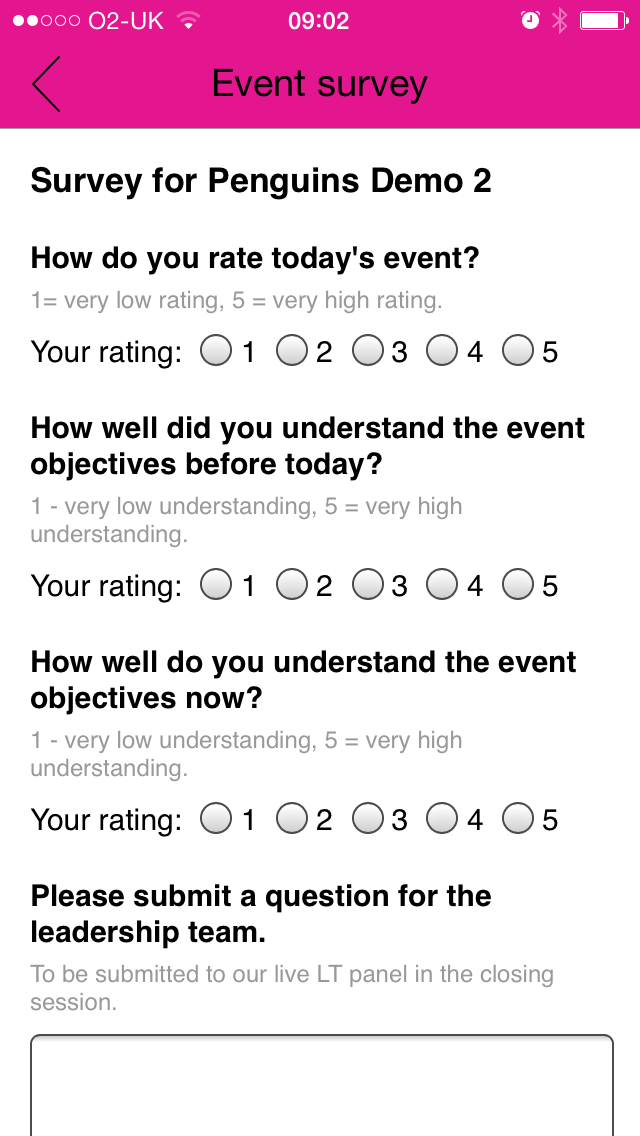 Instant feedback with surveys, live polls and voting
Find out what your delegates really think with the survey function — so your next event will be even better!
Let your participant's rate speakers and sessions, and even take notes. We will work with you to ask the right questions.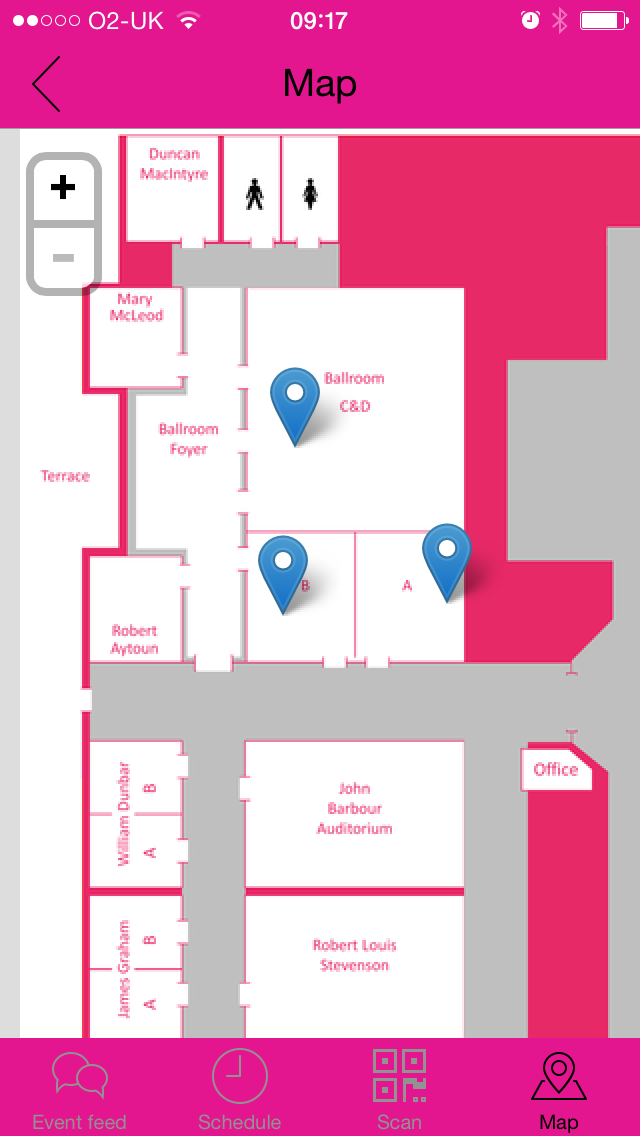 Interactive event maps
The event layout is in the palm of the delegate - no more lost sheep! Interactive markers help highlight where individual sessions will take place.