The vast lands of Namibia span almost the entire length of the South Atlantic Coastline, this craggy land can make you feel like the only person on earth which is something to be experienced in everyone's lifetime.
Windhoek is Namibia's capital city, featuring Neo-Baroque cathedrals, German castles, and surrounded by the Namib desert and the Kalahari – presenting multiple wildlife reserves and immense mountains. During your stay you will be able to spot wildlife in their natural habitat as well and experience the everyday lives of the locals living here. Discover original cave paintings, thermal baths, wildlife, and much much more.
Long haul, adventure
13hrs flight from LON
Best in Spring, Summer and Autumn
In Windhoek, you must
Explore the Katutura township by bicycle to get a real sense of Namibia's past
Bask in the thermal baths alongside the tributary of the Swakop River.
Enjoy a caving adventure through the Arnhem Cave
Spot wildlife such as elephants, lions and zebras by the waterholes of
Etosha National Park
Admire the original rock paintings within the Erongo mountains whilst a on a horseback trek.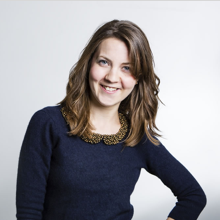 By Sophie Darbon
Sophie began her career in events back in 2010 after graduating from Bournemouth University with a BA in Events Management. Sophie is passionate about all events but particularly loves working in incentive travel.More articles by Sophie Darbon