As most of you know the Penguins love a challenge. We also love an opportunity to support causes close to our heart, which is why we embark upon our annual expedition.
This year, not content with just walking, "Team happy Feet" our troupe of plucky events professionals will be embarking upon The Ben Nevis Challenge. A 12 mile hike to the summit of Ben Nevis and back, two cycle legs totalling 25 miles and a 1.5 mile canoe on the spectacular Loch Lochy - All IN ONE DAY!
This is no mean feat by anyone's standards, but it is all in aid of a great cause. Well in fact two. This year we will not only be supporting Alexander Devine a local children's hospice charity but also the Motor Neurone Disease Association. Our aim is to smash our target of £4,000 which will be split evenly between our two charities and we will be planning some pre challenge fundraising so keep your eyes peeled.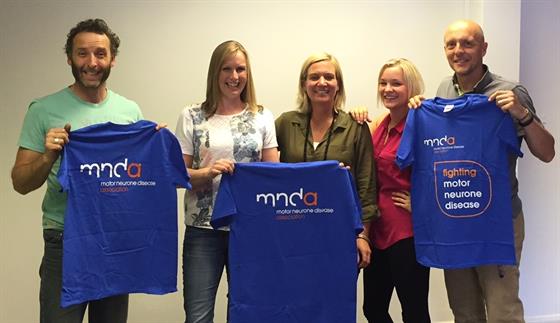 This year "Team Happy Feet" consists of: Mark Buist, Sally Pinnock, Aimee Woodley, Chris Stallwood, Holly Mills, Amber Pickering, Clare Fagg, and Sarah Stillwell (honorary Penguin).
Planning is well under way and the jobs have been divided up between the team. Chris is lucky enough to have got the job of teaching Holly how to ride a bike (just 3 months before a 25 mile cycle), so as you can see we are fully prepared.
Show your support for "Team Happy Feet" and our chosen charities by donating on our Justgiving pages, simply choose the charity you would like to support or support both :)