Ahhhh our challenge is getting ever closer. In less than a months time 8 plucky penguins will be climbing Ben Nevis (the highest mountain in the UK), but not before they have cycled 25 miles and canoed 3 km (in one day I may add) all in aid of two charities very close to our hearts, Alexander Devine & Motor Neurone Disease Association.

In the run up we thought we'd give you an insight into how our penguins feel about their upcoming challenge. So here's our first victim... ahem I mean participant Aimee Woodley one of our Business Development Managers.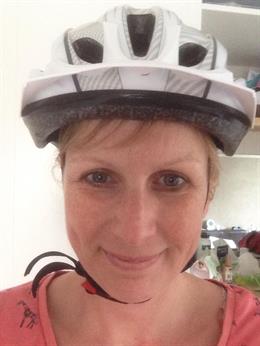 Why is it important for you to take part in the Ben Nevis Challenge?
Having worked at Penguins for almost 14 years I have always tried to support the charitable work we do/challenges that we undertake. Not only are these for extremely good causes, they also help instil a real feeling of personal achievement when taking part in something you wouldn't normally do.
What do you think will be the most challenging aspect of the Ben Nevis challenge for you personally?
Can I say all of it? I believe that all parts of the challenge will be just that, a challenge…but I will complete it (fingers crossed!)
What part of the challenge are you most looking forward to?
The canoeing around Loch Lochy, the views are supposed to be spectacular and it will be a great chance to sit down after the cycling and mountain climbing.
How have you been preparing for the event – both mentally & physically?Honestly? Erm,.. I haven't – Apart from running around after my extremely energetic 19 month old twins – does that count? I also thought some retail therapy might calm my nerves a little, so I've upgraded my 18 year old walking boots for some newer models!